We are constantly asked for recommendations on where to eat in London (or what to eat) and as we can't possibly try every single one (I'd give it a go but it would take more than my lifetime) I have started adding recommendations from our UK and London Travel Planning Facebook group (which I will keep updating)
You will also find information about chain restaurants, pubs, coffee shops, markets and more below!
If you find a wonderful place for coffee or a bite to eat do let us know so we can include it below.
Thanks
Where to eat in London – Restaurants
Covent Garden & Seven Dials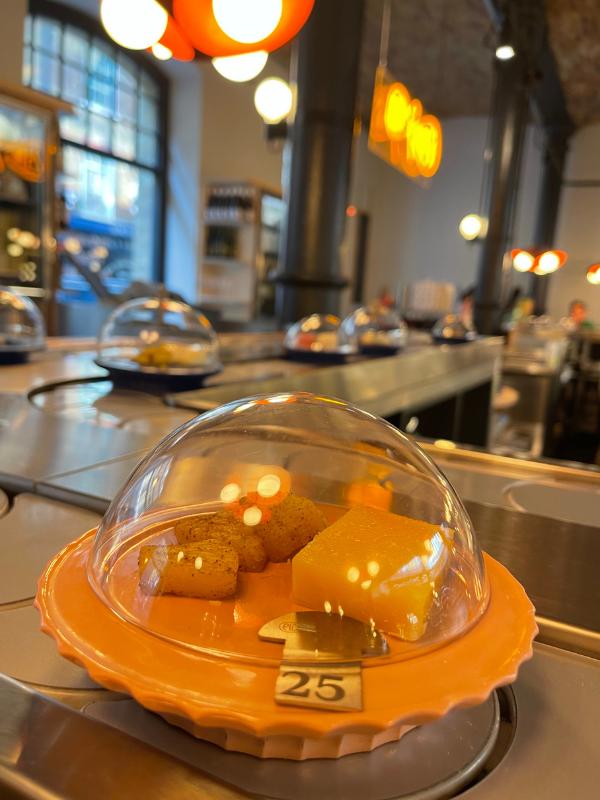 Kensington
Dishoom – Indian
Zaika – Indian
China Town
Soho & Carnaby
Kanada Ya Ramen – Japanese
Dishoom – Indian
Kiln – Thai inspired
Shoreditch
Popular London Restaurants & chains (multi-location)
Dishoom : Bombay-inspired Indian food
Located in Covent Garden, Kensington, Carnaby, Shoreditch & King's Cross
Expect a long queue!
Located across the UK there are 8 restaurants in London including Seven Dials, Knightsbridge, Borough and Piccadilly Circus
A number of restaurants across London including Covent Garden.
5 restaurants including Covent Garden, Angel, Carnaby and Piccadilly
Ottolenghi – Middle Eastern & Mediterranean-inspired
7 London restaurants including Chelsea, Spitalfields, Marylebone and Notting Hill
Wagamama – Asian & Japanese
Numerous restaurants across London and the UK
Numerous restaurants across London (Waterloo, Shoreditch, Covent Garden and more) and the UK
Pho – Vietnamese Street Food
Numerous restaurants across London and the UK
Giraffe – Child friendly
Numerous restaurants across London (Victoria, King's Cross, Southbank Centre) and the UK
Numerous restaurants across London and the UK
Nandos – Peri Peri Chicken
Numerous restaurants across London and the UK
Vegan
Mildreds – 5 locations including Camden, Soho, Covent Garden and King's Cross
Tendril – 5 Princes Street (2 minutes from Oxford Circus/Bond St. stations)
Gluten-free options
Cotto (Italian) – Waterloo
London Supermarkets
You will find that most of the larger supermarkets have smaller branches in London so they are pretty common, especially around train stations.
All have a selection of meal deals for lunch eg sandwich + crisps/fruit + drink for a set price.
M&S have an excellent evening meal deal range too.
Work in progress – more to come!
*PLEASE NOTE PICS (and prices) FROM 2022/3
Marks & Spencers & M&S Simply Food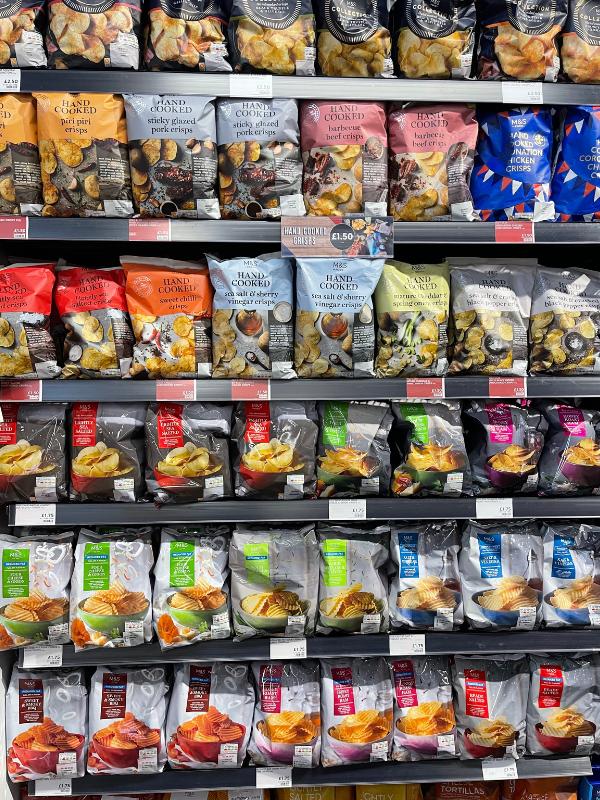 Tesco & Tesco Express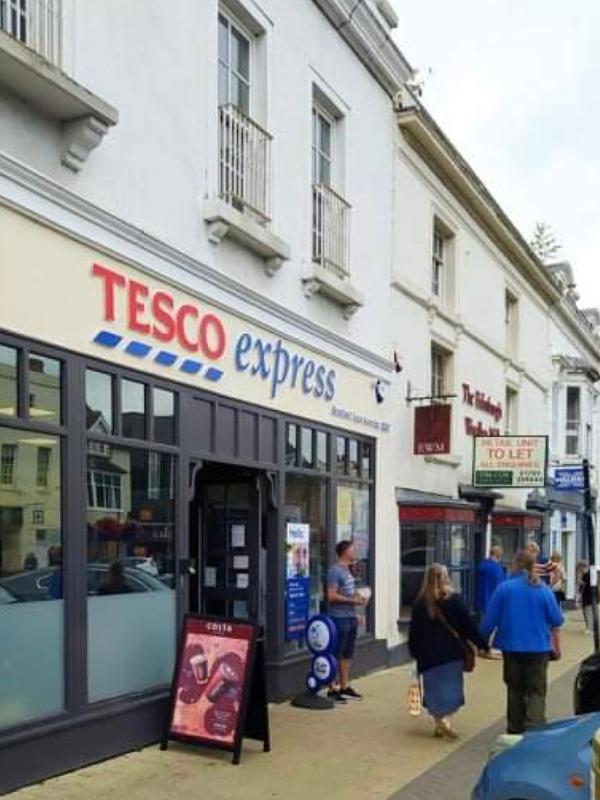 London Coffee Shops (chain)
There are many chain coffee shops in London – as I don't drink coffee I can't comment on the quality of any but you can expect to find the following just about everywhere!
Costa Coffee
Cafe Nero
Starbucks
Pret a Manger
London Coffee Shops (independent)
Instagram famous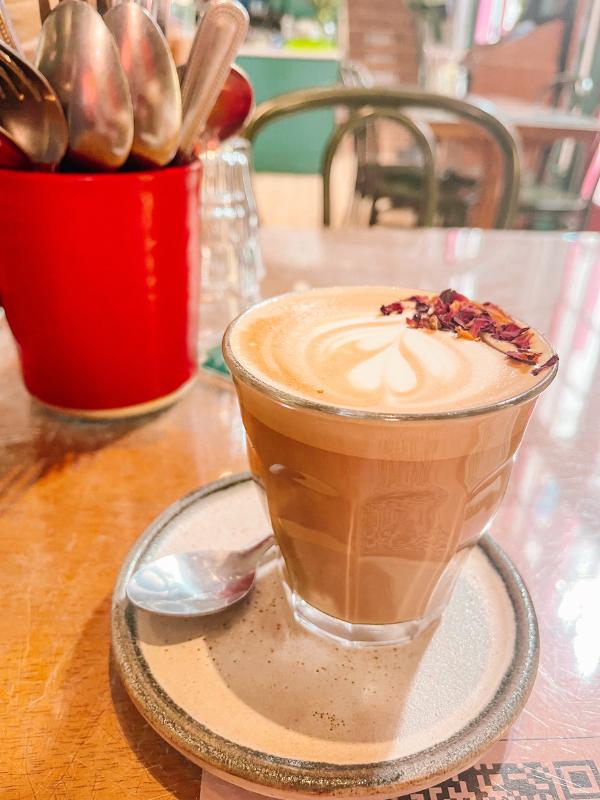 London Markets
We have a detailed guide to London markets on UK Travel Planning but here is a summary plus some of our favourite places to eat at each.
This is a work in progress – if you have suggestions please let me know!
Borough Market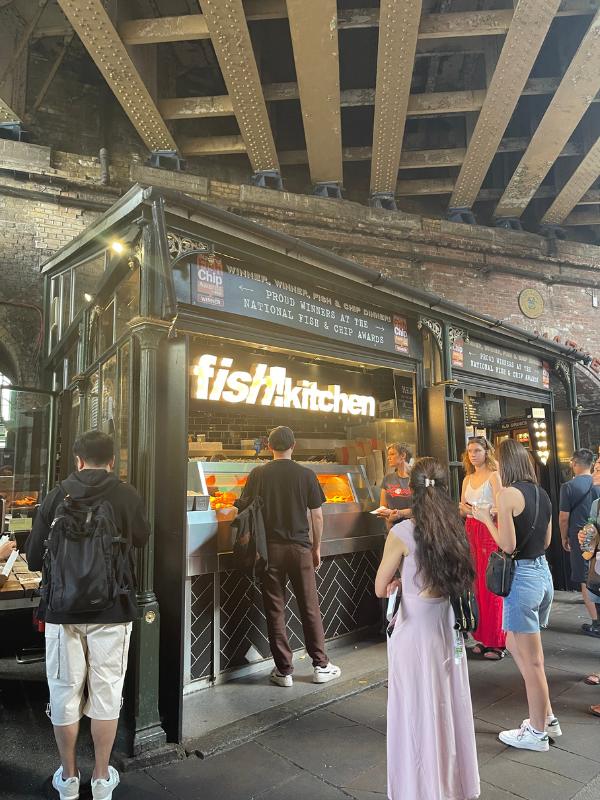 Humble Crumble – delicious and Instagram-worthy crumbles
The Ginger Pig – Sausage rolls
Nanna Fanny's – salt beef sandwiches
Richard Hayward's Oysters – oysters!
fish!Kitchen – fish and chips
Camden Market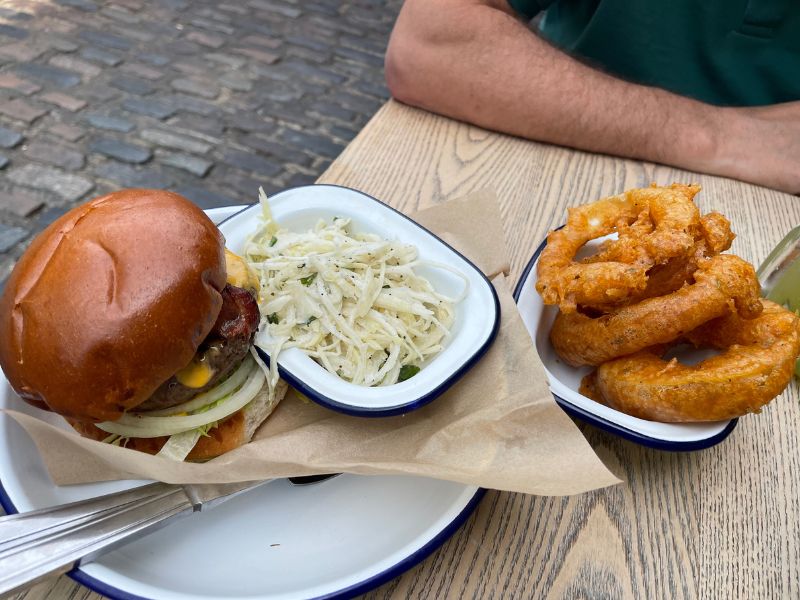 Hans & Gretel – dessert cafe
Cereal Killers Cafe – cereal!
Honest Burgers – burgers!
Churros London – churros!
Poppies – Fish and chips!