What to expect when you visit London in February – weather, what to see and do, what to pack and answers to frequently asked questions!
If you're thinking about visiting London in February this guide will tell you everything you need to know including information about the weather, what to pack plus what to do in London in February if it rains.
So if you are wondering what to do and see in London in February …. read on to find out.
Visiting London in February – What to Expect
Weather
It would be a lie to say that London is not cold in February. It is. On average, February in London tends to have rain (or possibly some snow fall) for about 15-16 days of the month, so it is definitely a good idea to pack a warm coat, gloves, and scarf.
Whilst afternoon high temperatures tend to stay around 40°F or 7- 8°C, you may be lucky to experience some of London's warmer February afternoons reaching 50° F or 12 – 14°C. In which case, read on to find out about the best ways to enjoy London during the February sunshine!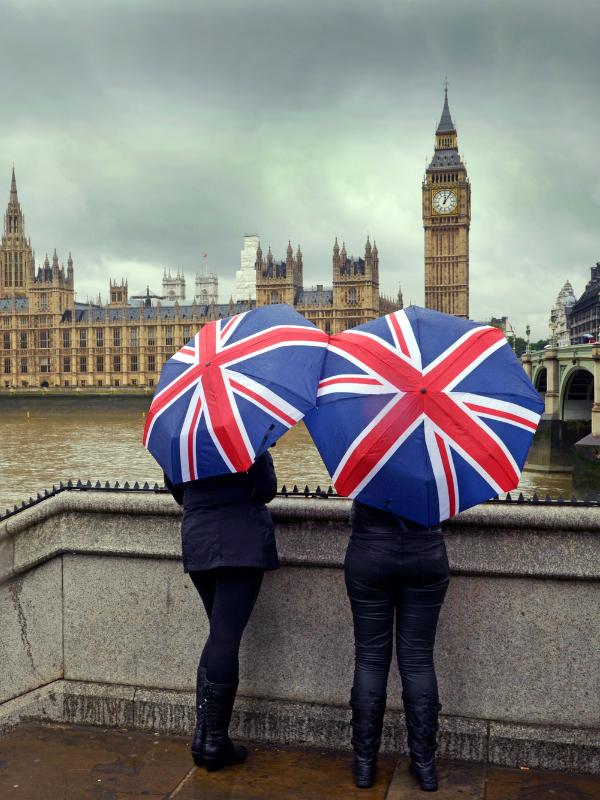 Daylight hours
The sun typically tends to rise around 7:39 am in early February (around 6:48 am at the end of the month) and casts its sunny spells until 5 pm in the afternoon (5:38 pm by the end of the month).
That means 10 hours of daylight for you to enjoy exploring London before perhaps finishing the day watching a beautiful sunset in one of London's top spots.
What to wear in London in January
To really make the most out of your London trip, it is essential that you make the correct packing decisions.
First things first, make sure to bring lots of warm layers – long-sleeved tops, cardigans, jumpers, and fleeces. Layer these underneath your winter coat to keep you warm as you walk through the streets of London. That is certainly true London style!
Winter in London equals hats, gloves, scarves, ear muffs, thick socks, and sensible footwear with good grip are recommended as the pavements can be icy and slippery in February.
A good pair of boots, whether walking, knee-high or ankle-length will keep you warm and also protect you from any wet weather. Oh, and be prepared for the slim possibility of snow.
For the bright spells of winter sun ensure you pack a pair of sunglasses.
Visiting London in February – FAQs
It is cold in London in February?
It is cold (and can be rainy) in London in February, but there is no shortage of fun things to do in this wonderful city. Read more below about what to see and do in London when it rains.
Is February a good time to visit the UK?
On top of being one of the most affordable months to visit London, February is also the best time to escape the tourist crowds, and enjoy reduced queues, as well as the lively atmosphere of Valentine's Day.
Things to do in February in London
The streets might be gleaming with frost and wet weather, but February in London promises many adventures, sights, and exciting things to do.
February festivities
Canary Wharf Ice Rink
Grab your skates because the ice rink at Canary Wharf promises many late night winter glides (and delicious hot chocolates) before the days start getting brighter. Since the rink is conveniently housed beneath a roof lit with fairy lights, there is no chance of rain spoiling your fun. Simply twirl away under a twinkling skyline.
The Canary Wharf Ice Rink is open until 25 Feb 2023
Valentine's Day
Gather your rosebuds for the most romantic day of the year in one of the best cities in the world. February in London is full of Valentine's day celebrations. Choose between a romantic stroll around the city, a cruise on the River Thames, afternoon tea at The Ritz, or a whirl around the London Eye on this special day.
If you are a foodie, you are in luck as London boasts a wealth of dim-lit, cosy restaurants. Make the most out of their specially curated set menus and settle down with your loved one for a gorgeous candlelight dinner.
Rainy day activities
Head to one of London's many museums
Escape the cold and indulge in a visit to one of London's many world-class museums. For design and fashion, spend a day walking around the vibrant V&A museum in South Kensington. Finish off your day like a local with coffee and cake in the sunny Italianate courtyard.
Just minutes away from the V&A, come face to face with the roaring T-Rex dinosaur and wander among many fossils at London's Natural History Museum.
For artistic institutions home to multiple world-class acclaimed artworks, you can choose from the National Gallery, Tate Modern, Hayward Gallery, Saatchi Gallery and many more.
Read – London itinerary planner for museum lovers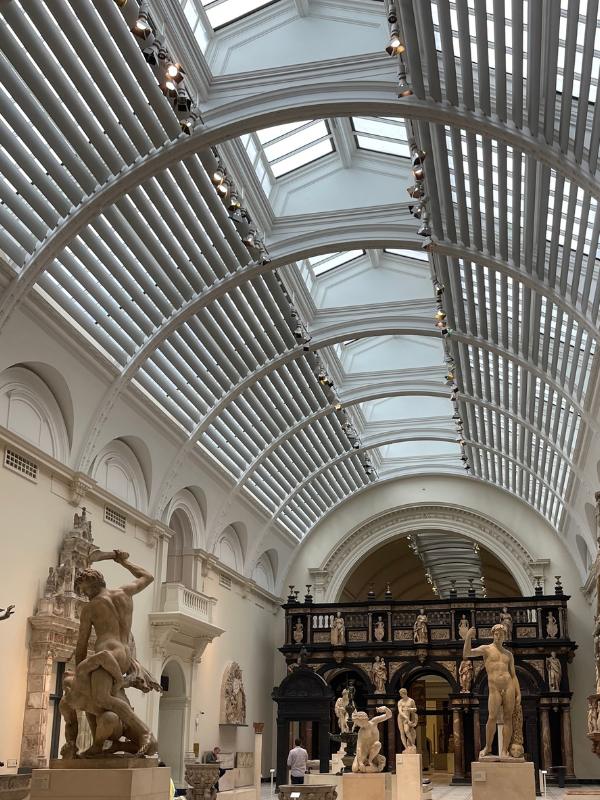 Take in a show
If you are a theatre lover a West End show, with all of its bright lights and glamour, will definitely cure you of any rainy day blues during your London visit.
Home to six theatres, Shaftesbury Avenue is the most famous street in London's West End.
Take your pick from some of the longest-running West End shows: Les Misérables, The Phantom Of The Opera, and Mamma Mia. Sit back and enjoy as you experience world-class production and exceptional acting.
Click here for more London theatre options!
Shopping
If you enjoy a little shopping why not head to some of London's most famous shopping streets, areas and shops? Oxford Street, Regent Street, Covent Garden, Carnaby Street and of course famous stores such as Harrods and Fortnum & Mason are just some of the excellent shopping experiences on offer to visitors to London.
If you are visiting London with kids don't miss Hamley's on Regent Street for interactive and exciting toy exhibits and shows.
More to do in London in February
Markets
A visit to West London's Portobello Market is perfect for some of London's sunnier February days. Jump on the tube and arrive at London's famous antique market. Full of everything from vintage clothes, and interesting trinkets to delicious fresh fruit Portobello market is open daily.
As you venture through independent shops, beautiful passageways, colourful houses, and past delicious street food stalls, you will understand where the market gets its impressive reputation from!
Be sure to snap a picture outside the iconic blue door as seen in Notting Hill (located at 280 Westbourne Park Road) and try a doughnut the size of your head from Doughnut Time.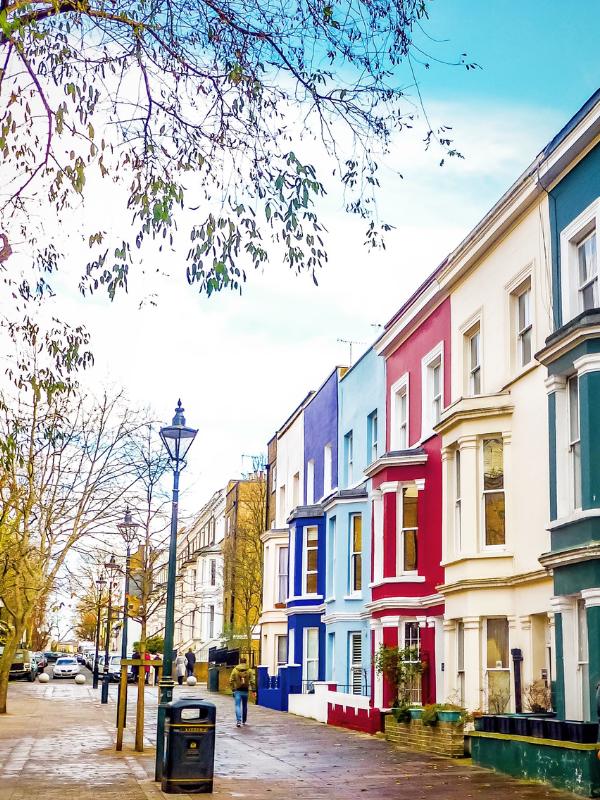 Parks
Grab your winter coat and head to one of London's most treasured green spaces. At London's Hyde Park, you can explore over 350 acres of nature, as well incredible attractions such as Marble Arch, Speakers' Corner, and the Princess Diana Memorial Fountain.
If you are really brave, dip your toes in the Serpentine, or rent a pedal boat* on the water at sunset.
*Open Wednesday to Sunday in February (weather permitting) from 10:00 to dusk.
Visit popular London sights, landmarks & attractions
February is a great time to visit some of London's most popular attractions. Expect shorter queues and less people at this time of year.
Do be aware that UK school's have one week's holiday in February. The timing of this week's holiday is 13th – 17th February 2023 so London may be busier during this week.
We have guides to visiting the most popular London landmarks (including best ticket and tour options)to help plan your visit:
Read more – Monthly and seasonal guides to London
Read our other monthly and seasonal guides to plan your trip to London
London Travel Guide & Itinerary Planner Ebook (+ 4 BONUS ebooks)