A question we are constantly asked in our UK and London Travel Planning Facebook group is when you need to book tickets to London attractions, accommodation, restaurants and more for the city. So it's high time we addressed the question of 'how far ahead should you book for London' on this site!
No doubt you know already that London's an incredibly popular place to visit. Booking London attractions before you arrive is therefore essential. But are we talking about hours, days, weeks or months ahead of time?
While there's no simple answer to suit every hotel, attraction, restaurant, tour or theatre ticket in the city, this guide does attempt to make sense of the conundrum. Covered here are major tourist sites such as the London Eye, the Harry Potter studios, the Sky Garden and much more.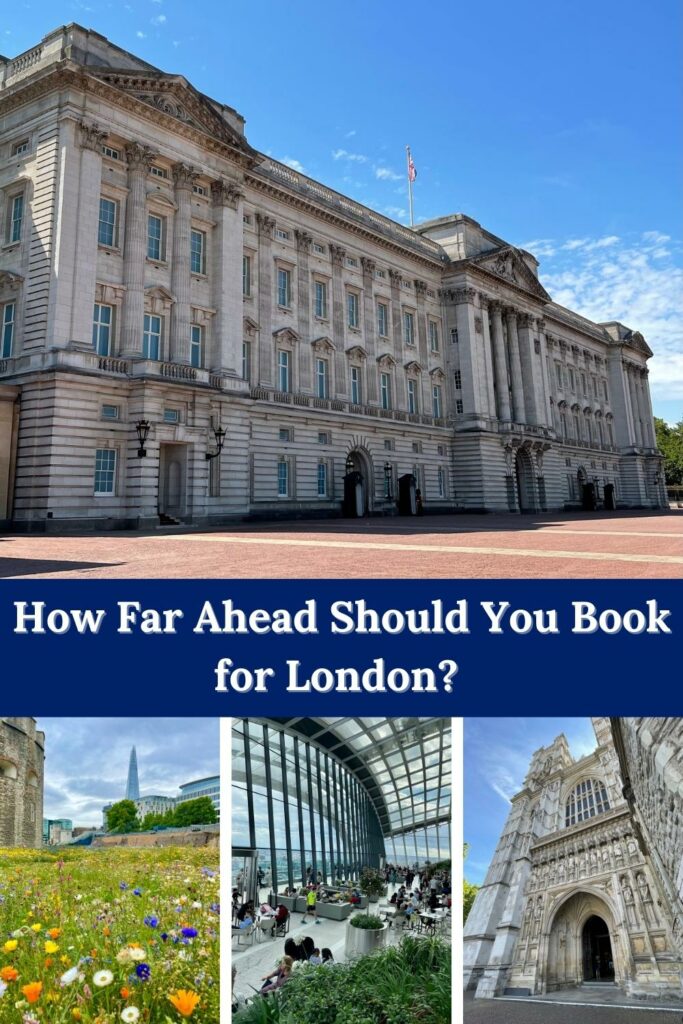 The UK and London Travel Planning team have paid several visits to London lately, so we do like to think we know what we're talking about 😉 We're all UK born and bred too, so over the years have seen London more times than you've had hot dinners (as they like to say in the UK).
We know where you can go at a moment's notice – and where you need to plan for months in advance. How can you become as clued up as we are? By reading this article, of course! By the end, you'll be an expert on when to book what for your London trip.
Let's begin by taking a general look at various categories including accommodation, attractions and much more. Next up are the top six attractions to book ahead for London so you don't miss out!
What to book & when – quick summary
Booking London attractions – a general guide
January closures
January closures take place at some London and UK attractions. This is usually for maintenance during the quietest time of the year.
The London Eye for example closes for a week or two in January for maintenance.
This can be the case at other attractions and landmarks throughout the UK too, especially in tourist areas. Do check carefully what will be open if you plan to visit the capital or other parts of the UK in winter.
Accommodation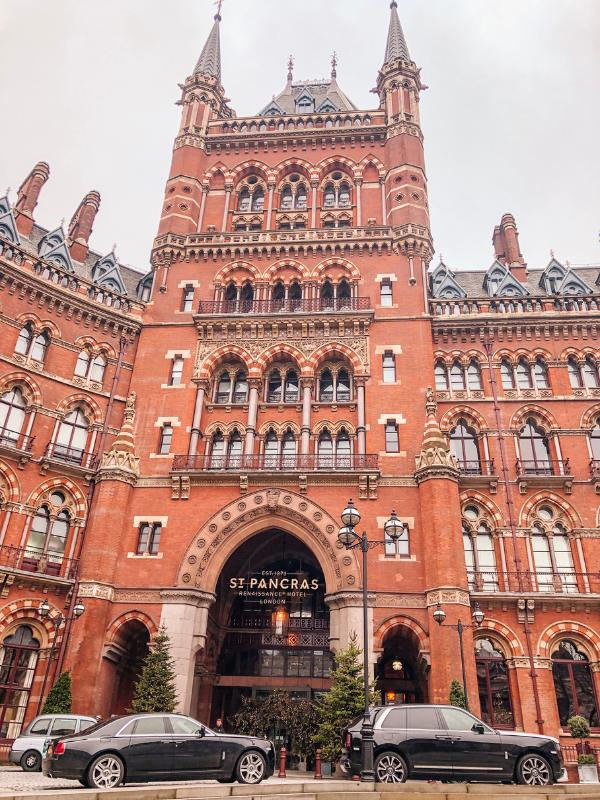 For the best prices, hotels and locations, book as soon as you can. Especially during the peak months of July, August and December.
When to book your accommodation for London depends on so many factors. When you are going, and where you want to stay being the key ones.
The busiest times in London are during July and August, and between late November and New Year. If you're travelling then, book as early as you can to get the best prices – and the nicest places!
Even if you're not, secure your accommodation early if you want to stay somewhere affordable, central and pleasant. Otherwise, you'll be left with… well… what's left! It makes sense that all the best places will book up quickly, right?
If you do have your heart set on a bucket list hotel – or a rare room type such as a penthouse or large family room – then book even earlier.
Even though rooms at five-star hotels in London can cost thousands of pounds per night, the top names still book up very fast indeed. The likes of The Savoy, The Dorchester, The Ritz, Claridges, Shangri-La at The Shard – we're looking at you.
Read – Where to stay in London: area and accommodation guide
Attractions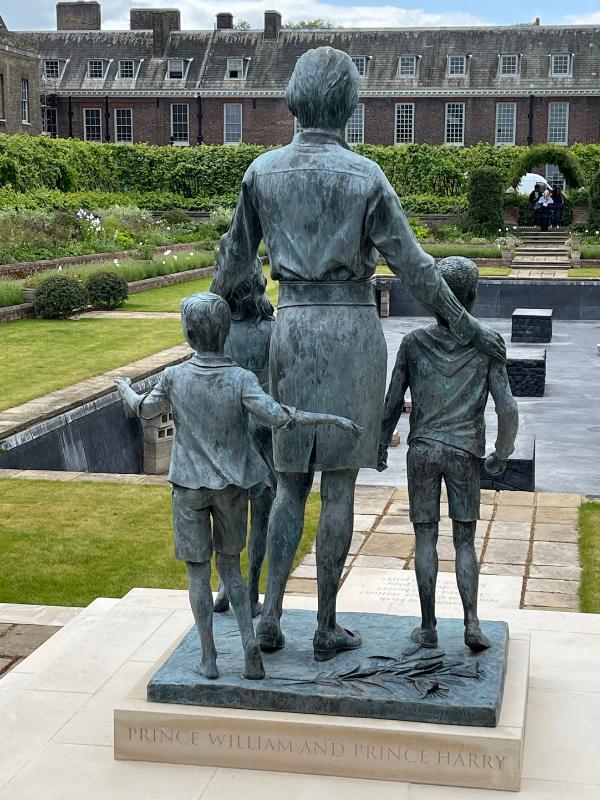 For seeing top London attractions on specific dates, book as early as possible. Even booking the day before is often better than not.
The list of London attractions to visit is as long as your arm. And the list of possible answers to the question of 'how soon to book attractions in London' is just as lengthy.
We've listed some top London attractions in this guide to get you started. But really, if you have a bucket list to tick off and you'll be disappointed to miss anything out, then do get started with booking as soon as you can.
London's museums are free to enter and do accept walk-ins. But for special exhibitions or features – or dates that are likely to be very popular – online booking beforehand is still recommended. A few days before should be fine in most cases.
A working example, if we may. One of the team has just returned from visiting London on a December weekday. While anyone could walk into the Natural History Museum without pre-booking, this was required to enter the section featuring Dippy the dinosaur.
If in doubt, just get in there before other folk do! Even if you can only do so the day before.
Restaurants & Afternoon Teas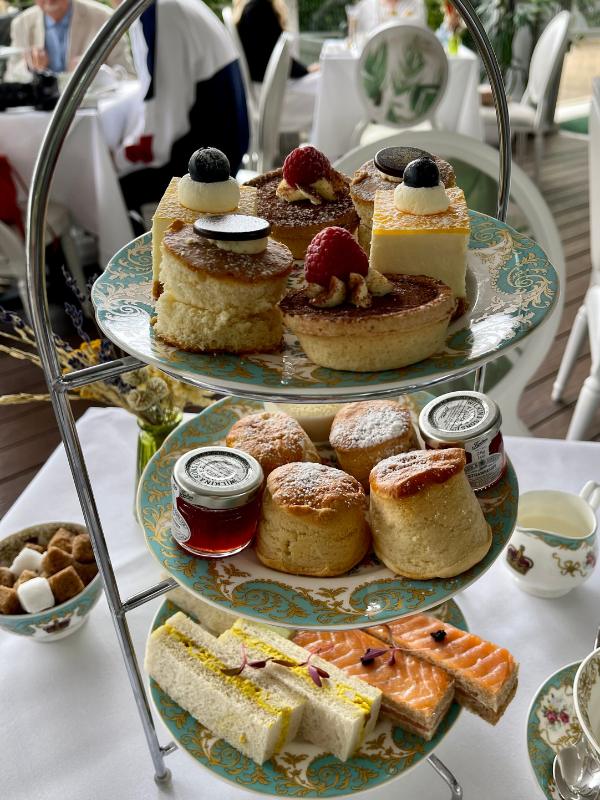 For Michelin-starred and popular restaurants and afternoon tea venues, you will need to book in advance, though bookings may not be accepted more than a few weeks or months ahead.
Again, this is like a 'how long is a piece of string' scenario. You can walk into many London restaurants without a booking and be seated straight away, or you might need to book weeks or months ahead of time.
It's worth checking as early as you can what the booking policy is. Some places won't allow you to book more than three months or less ahead.
Try two to three months before if you can, but you can also chance your luck a day or two before if you like. Cancellations are fairly common: no one wants to pay through the nose to eat out if they're feeling under the weather.
Friday and Saturday evenings are the busiest, while weekdays tend to be quieter. A pro tip to use here is to book for lunch rather than dinner at a posh place. Lunch menus tend to be cheaper, and you'll have more chances of getting a table too.
Train tickets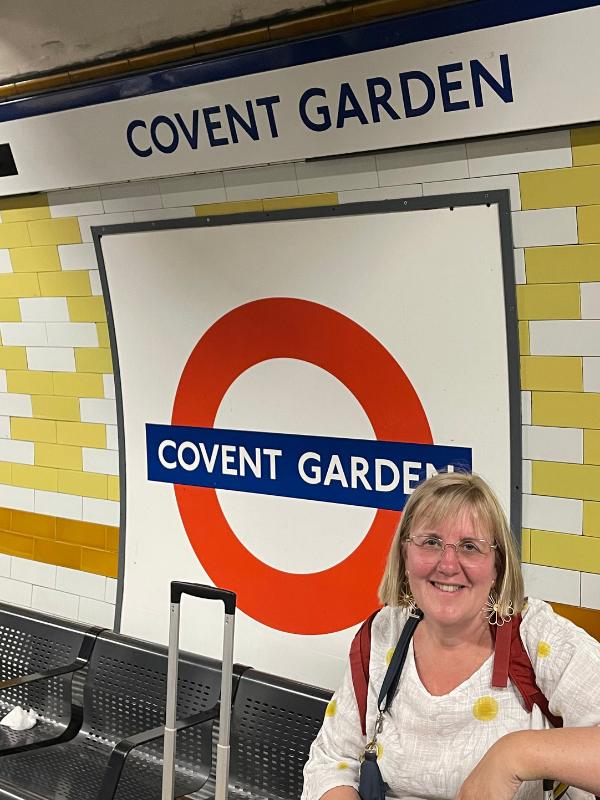 For the best prices on trains within the UK or Europe, book weeks ahead if you can. Within London, though, advance booking makes no difference.
The fares set by London Transport don't vary according to when you buy them. What's important here is whether to use an Oyster Card or not. It's a different story for UK train fares between London and other destinations, however.
For the cheapest prices on train tickets within the UK, always book ahead. As a general rule of thumb, train tickets are more affordable the longer before travel you can buy them.
In the UK, train ticket prices include Advance Purchase (or APEX) fares, plus Off Peak and Anytime tickets. APEX fares are the lowest, especially if you're prepared to buy a ticket that's not refundable or changeable.
Off Peak fares are for travel outside of the busiest times, such as weekday rush hours. Anytime tickets are usually the most costly, as you can travel whenever you like.
Booking months or weeks ahead will net you the best discounts in most cases. But it can even be worth booking one day before if you can, as a discount may still apply. Unless you really need to, always avoid peak times. They're more pricey – and the trains are more likely to be packed full of commuters. And perhaps even a few other tourists!
Read more about how to save money on UK train tickets.
Tour tickets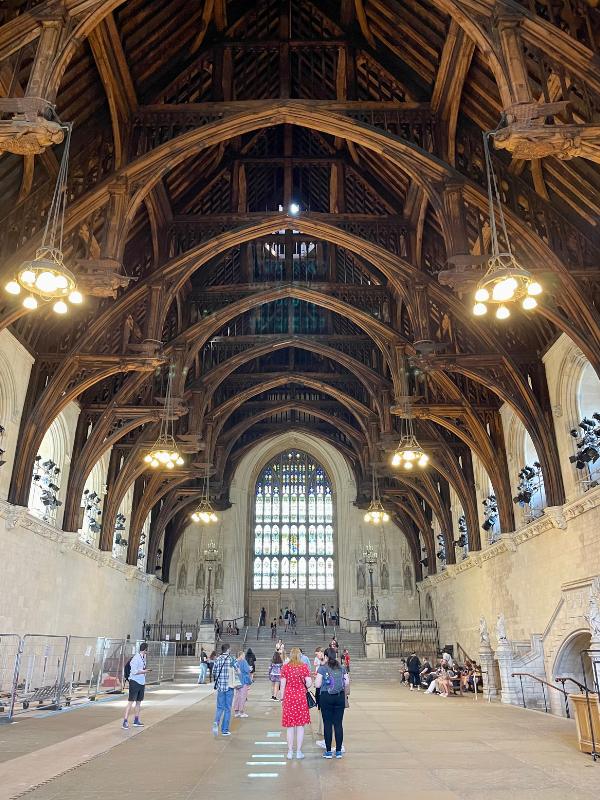 For tours including popular attractions, tickets may sell out months in advance. Planning ahead and being flexible will help to ensure your place.
When it comes to tour tickets, it is – like many costs in life – a matter of supply and demand. Tours that include must-see places like the Tower of London, or must-dos like the London Eye will always sell out fast.
Then you've got attractions like Buckingham Palace, where the staterooms are only open in summer. In this case, everyone who wants to go in has to do so during a period of just over two months, so tickets are understandably very much in demand.
A tour of the Palace of Westminster (the Houses of Parliament) is also only available on particular days of the week and at certain times of the year so book ahead and plan your London itinerary to take into account opening times and availability of tours if this is somewhere you have a particular interest in visiting.
Again, if you have your heart set on a particular tour then do book your spot as soon as you can. We use companies such as Get Your Guide which provides free cancellation on most bookings up to 24 hours in advance. If you can be flexible, then your chances are far better. The shorter your stay in London, the sooner you'll need to book tours as you only have a limited number of days to play with.
Theatre tickets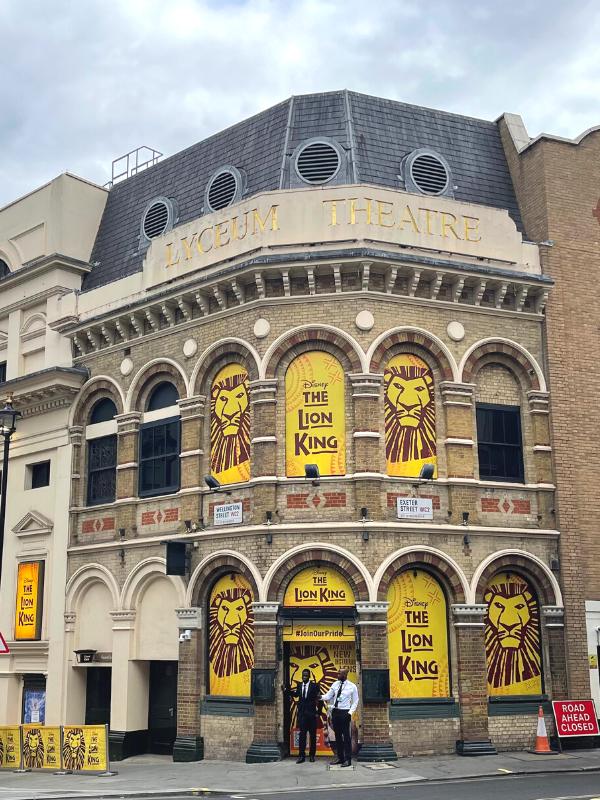 For Shakespeare's Globe, a leading London show or a specific theatrical performance, book your ticket as early as possible.
For top London shows or performances at Shakespeare's Globe, book a few months ahead if you can. These can sell out fast, meaning there are no tickets left at all weeks or days before the event.
Buying early also means you're more likely to get a cheaper seat. As with plane seats, venues often release only a set number of tickets in each price category. And once they're gone, they're gone.
If you're happy to see any West End show then you may well be able to buy tickets for something even on the day, but if it's a particular one you want to attend then book just as soon as you know about it and your London dates are certain!
8 tickets to London attractions to book ahead
The London Eye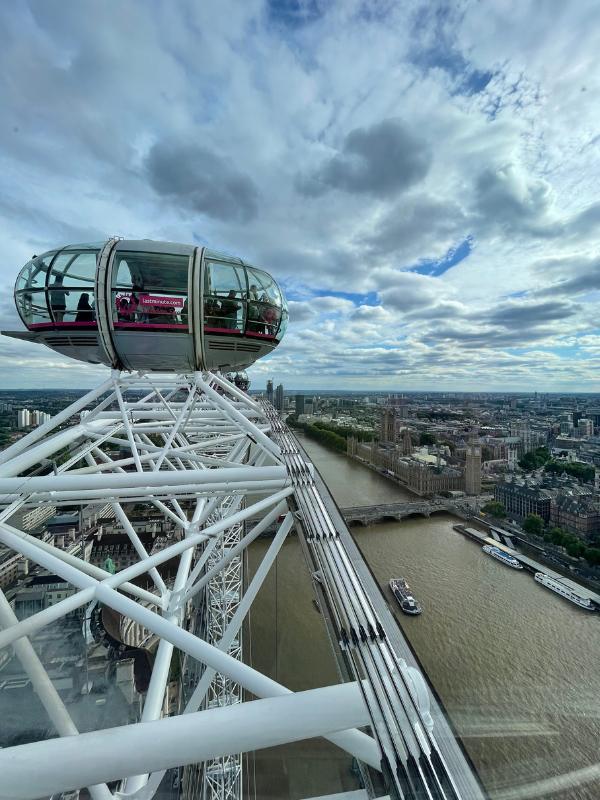 When? Daily except for Christmas Day and Boxing Day
How far ahead? 3 months+
The London Eye is numero uno among ALL paid UK visitor attractions. Yep – put every single one in the pile and this one comes out on top. So don't leave it until the day before to book!
You might get lucky if you book at the last minute – but you're more likely not to. If you want to see the city skyline from the big wheel on a certain date, book at least three months ahead of time. Find out more about rides on the London Eye in this article.
Click here to book London Eye tickets
The View from The Shard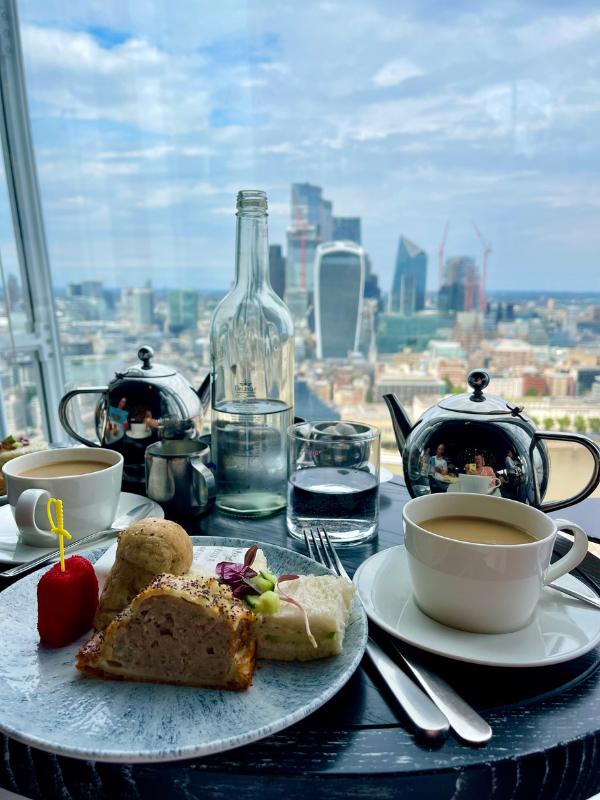 When? Daily except for public holidays and other planned closures
How far ahead? 1 month+
The View from the Shard is ever-popular too and sells out weeks to a month or more in advance. If you want to see the city and river panoramas from the 72nd floor, then it's best to book at least weeks before.
Click here to book The View from The Shard tickets
Harry Potter Studios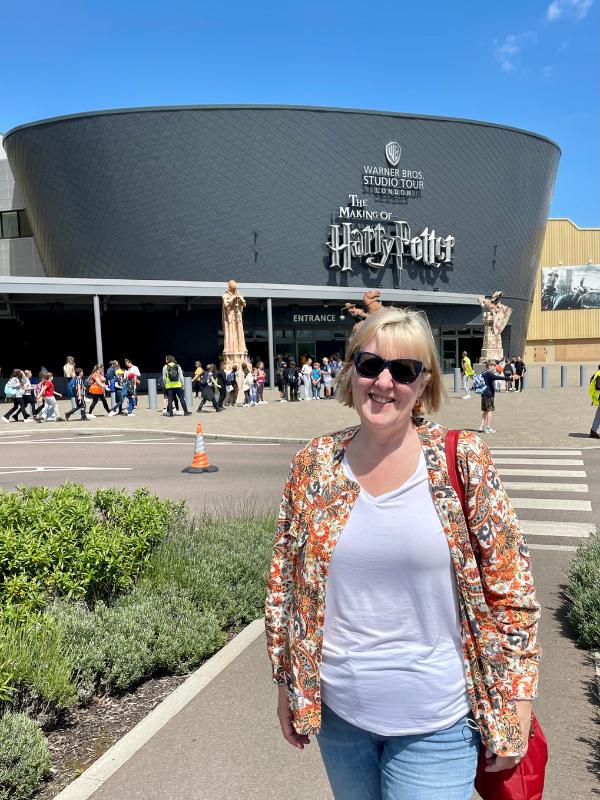 When? Daily except for Christmas Day and Boxing Day
How far ahead? 3 months+
The Harry Potter studios are incredibly popular and tickets sell like hot cauldron cakes. Get ahead by a few months at least if you can. You may be able to snap up some tickets later than that, but will have less choice about when to go.
The easiest way to buy your Harry Potter tickets is to book a tour including transport from central London – or take a look at this complete guide.
Click here to book tickets with transfers included
Sky Garden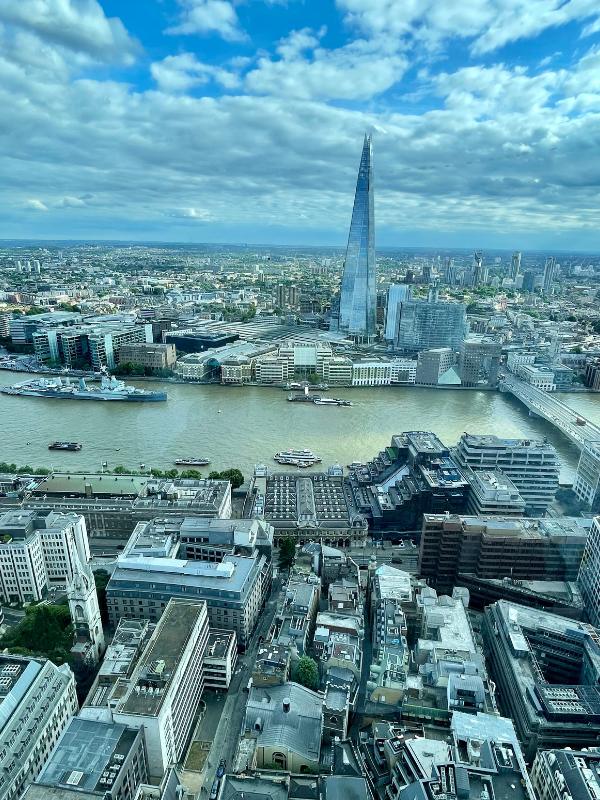 When? Weekdays 10 am to 6 pm and weekends 11 am to 9 pm
How far ahead? Up to 3 weeks
You can only book Sky Garden tickets 3 weeks ahead of time. They're free, and in return you get stupendous views over the city. Our hot insider tip is to book on a Monday, as that's when new allocations are released.
If there is space, walk-ins are accepted on the day. Try your luck before 10 am or after 5 pm if you can but you really are best to secure your timed slot by booking here.
Kensington Palace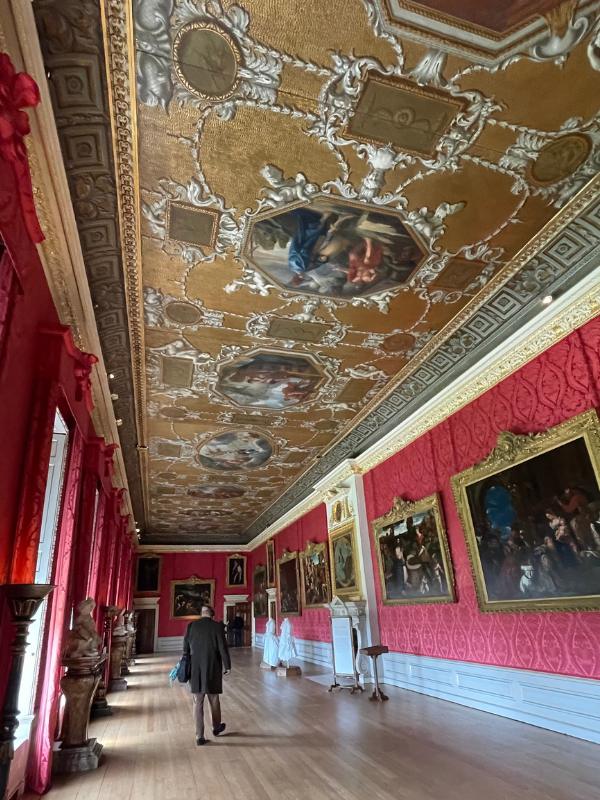 When? Monday or Wednesday to Sunday except for public holidays and other planned closures*. Opening days and times vary according to the season.
*Note that Kensington Palace is closed in March 2023 to prepare for the new exhibition Crown to Couture and reopens on the 5th of April.
How far ahead? 1 month+
Kensington Palace is another London sight associated with the British monarchy. Princess Diana used to live here, and after her death the grounds were covered in floral tributes. The gardens are also beautiful and worth spending time exploring.
You can book tickets for this palace a month or two in advance. Do note that the palace is open only between Wednesday and Sunday during the quieter winter season. So if you want a particular slot, do get in there as early as you can.
In addition to regular entry, it's possible to buy a combined ticket with a Royal high tea included. This is served indoors overlooking the lovely Sunken Garden. Having afternoon tea at some point is a must when in London, and having this at Kensington Palace does make the experience extra special!
Click here to book Kensington Palace tickets
Click here to book Kensington Palace plus a Royal high tea
Buckingham Palace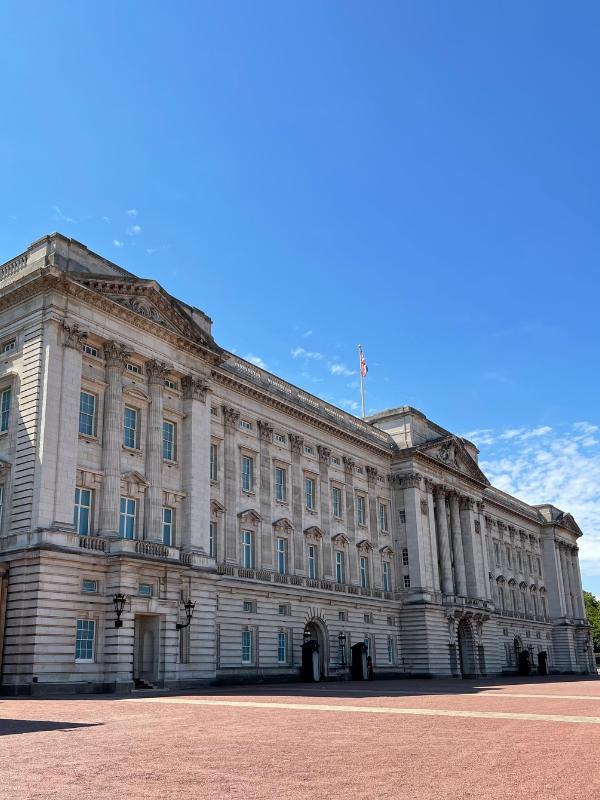 When? Mid-July to late September only
How far ahead? ASAP
The State Rooms at Buckingham Palace are only open during certain times of the year – and when they are every Tom, Dick and Harry wants to see how the other half live. If you're a Thomas, a Richard or a Harold – or even a Thomasina, a Rebecca or a Helen – then you should book as far ahead as you possibly can for the Buckingham Palace State Rooms.
The State Rooms only open between mid-July and late September each year. So if you'll be in London then and want to see inside the Royal residence, check out ticket availability for Buckingham Palace here.
Westminster Abbey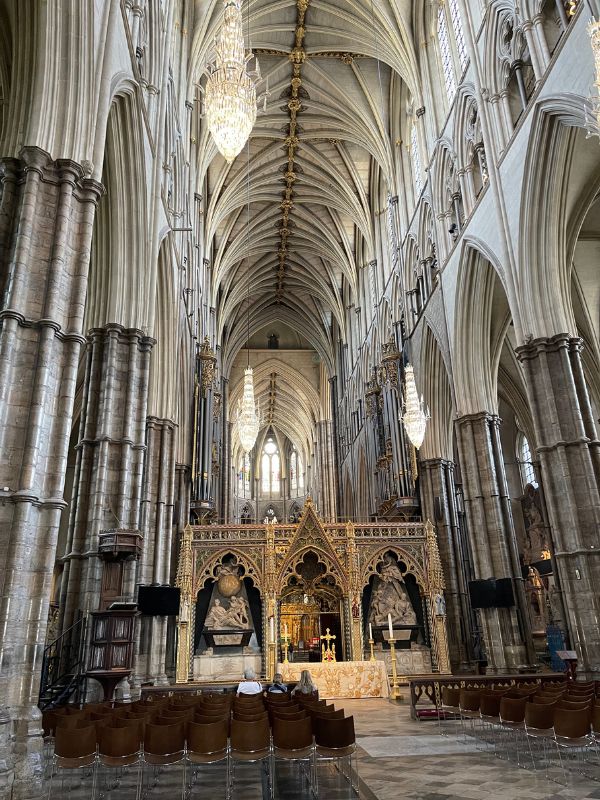 When? Monday to Saturday except for public holidays and other planned closures
How far ahead? 1 month+
Another venue associated with royalty that's always popular is Westminster Abbey. Although it no longer operates a timed entry system it is a popular destination for visitors so get here early if you want to avoid the rush.
If you saw King-in-waiting William and Kate's wedding on TV, then it was held here. Ditto the Queen's funeral – and even her coronation many decades ago! (And King Charles III Coronation in May 2023) This is why Westminster Abbey is a must on so many London itineraries.
Book tickets for Westminster Abbey
Book a Westminster Abbey Tour with Optional Houses of Parliament
The Tower of London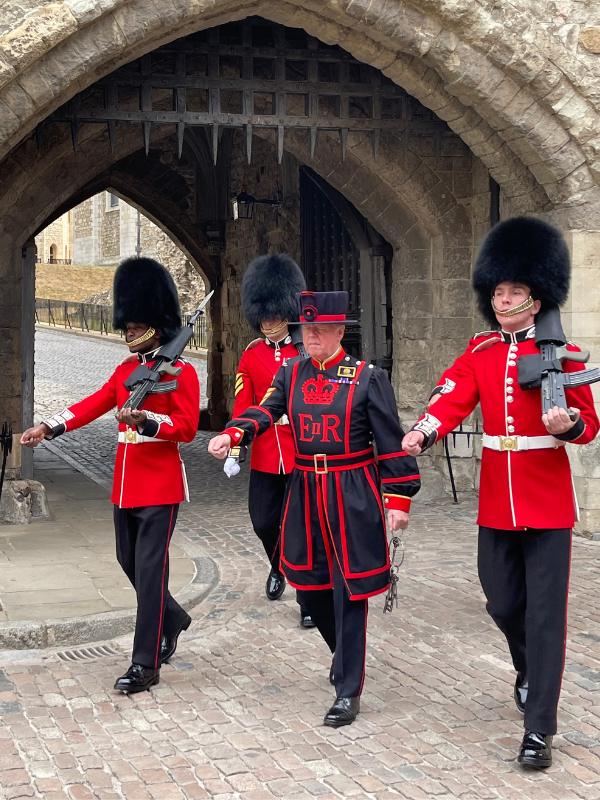 When? Daily except for public holidays and other planned closures
How far ahead? 1 month+
The Tower of London is also one of London's top attractions, so tickets do become booked up in advance. If you want a specific day, do book up at least a month ahead of your visit. The Tower closes for public holidays – and is shut between Christmas Eve and Boxing Day.
For more info on this leading and historic London attraction, don't miss this planning guide – or our review of the Tower tour we took!
Click here to book Tower of London tickets
St Paul's Cathedral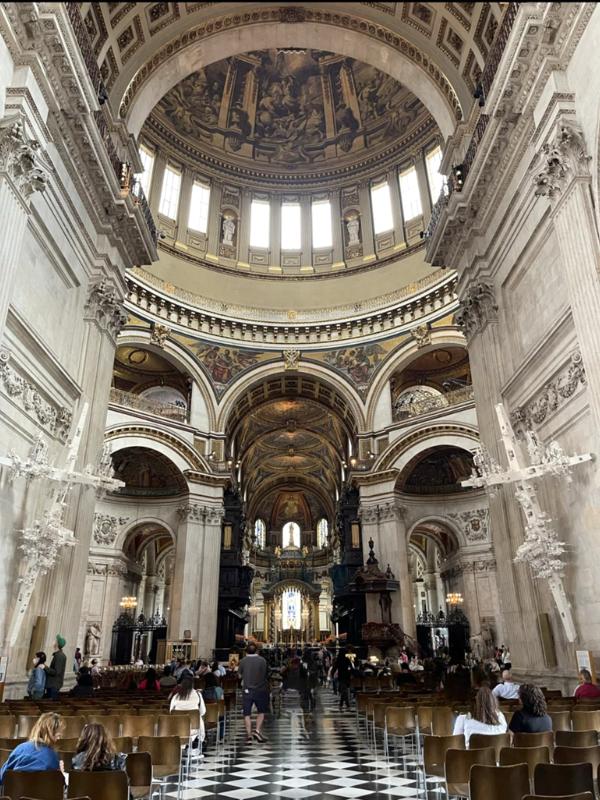 When? Monday to Saturday 8.30 am (Wednesday 10 am) to 4.30 pm
How far ahead? Up to 3 months
Tickets for St Paul's are often very popular. You can book these up to three months in advance of your visit, so if you are doing some forward planning then there's surely no harm in getting ahead!
Ticket options include single date tickets for kids and adults, or annual passes. You can also book a Triforium tour. This lasts for an hour and is particularly recommended for second-timers or those especially interested in history or religion.
Click here to book DISCOUNTED St Paul's Cathedral tickets
Hampton Court Palace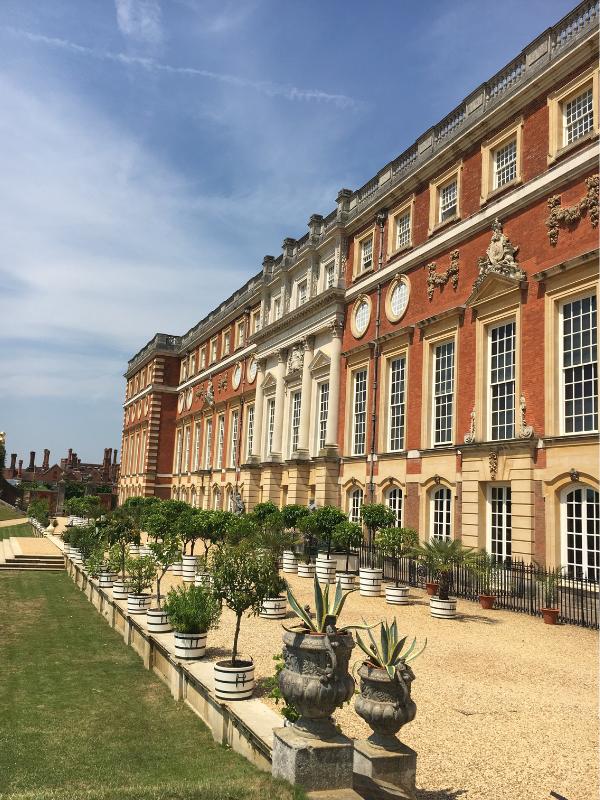 When? Winter 10 am to 4.30 pm, summer 10 am to 5.30 pm. Last admissions 1 hour before closing. Check exact times for your dates here.
How far ahead? 1 month+
The Tudor home of the famous King Henry VIII is always popular – as much for its grounds, maze and gardens as its incredible interior. All are breathtaking and worth booking ahead to secure your place. Tickets include entry to both, so allow plenty of time to explore inside and out fully.
You can in theory purchase tickets on the day, but we don't recommend this. It can get really packed, especially at peak times. Or when a coachload of school kids descends. And on bank holidays, at weekends and when schools are closed in the UK. So a lot of the time, really!
Hampton Court Palace is also located out of central London, in Surrey, so you don't want to make a wasted journey when time is precious.
You can book regular entry tickets, or even opt for a private guided tour led by a historian to discover hidden secrets or why not plan a Tudor Day with John England Tours and visit Hever Castle too and really get the best out of your visit.
Click here to book Hampton Court Palace and grounds tickets
Click here to book a private, historian-guided tour of Hampton Court Palace
Click here to book a private driver guided Tudor day tour with John England Tours
Windsor Castle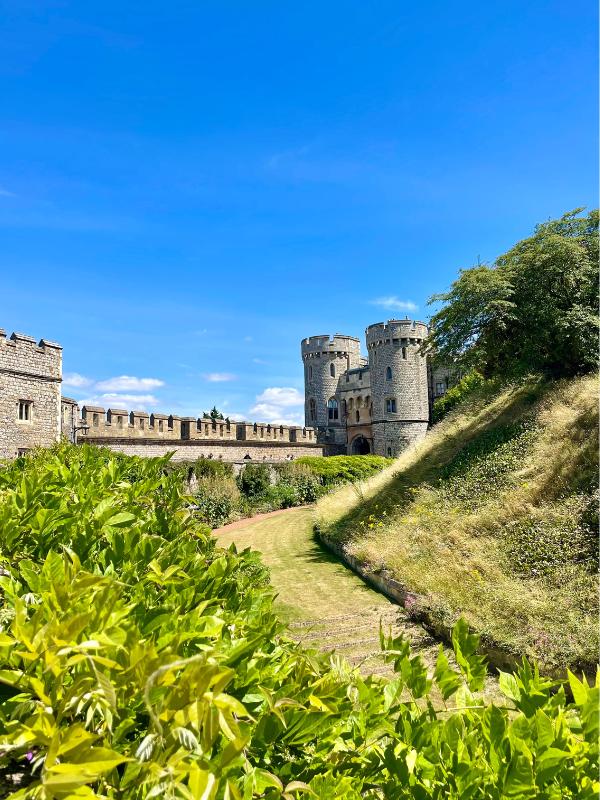 When? Winter 10 am to 4.15 pm, other months 10 am to 5.15 pm. Last admissions 1 hour and 15 minutes before closing. Check the exact times for your dates here.
How far ahead? 1 month+
Windsor Castle is one that involves considerable travelling from London to reach. So it's not a destination to leave until the last minute. You can make your own way there if you want to – find out all you should know before you go in this detailed guide.
Both standard entry tickets and day trips to Windsor Castle are very popular indeed. Not surprising really, when you consider that the late Queen spent most of her time living at Windsor – and was laid to rest in the chapel there. A third option is to take a private guided tour with an experienced local expert.
Day trips that include Windsor on the itinerary are also a great option. You can also visit other Uk hotspots like Stonehenge and Bath on the day, saving you time and money.
⭐️ Click here to book Windsor Castle admission tickets
⭐️ Click here to book a Windsor Castle private tour
⭐️ Click here to book a Bath, Stonehenge and Windsor Castle day trip
Highclere day trips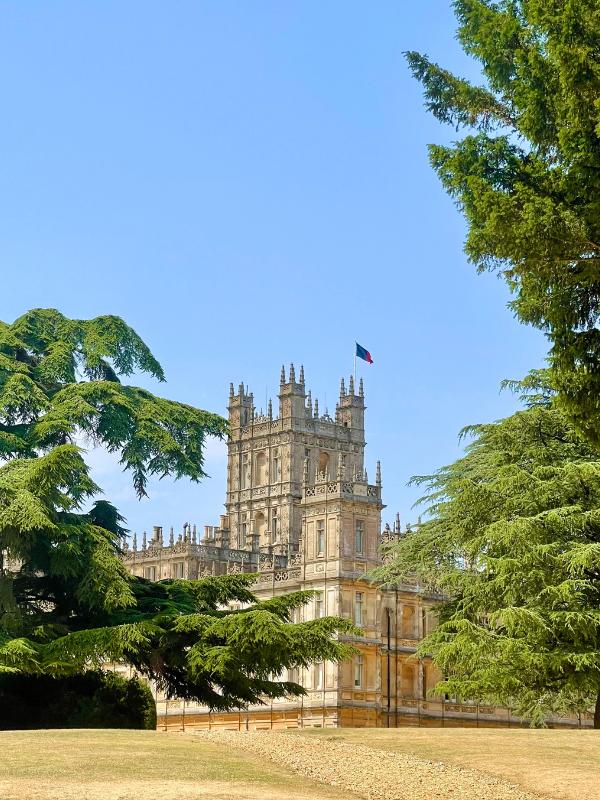 When? Monday to Thursday and Sunday 10.30 am to 4 pm. Times and dates may vary throughout the year, so do check with the official website.
How far ahead? 1 month+
Beautiful Highclere Castle is now world-famous, thanks to the fact that the period drama Downton Abbey was filmed here. Taking a day trip to Highclere Castle is very popular, and as it's an hour or more from London you don't want to turn up and miss out!
There are lots of day trips to Highclere Castle you can book. Find the full lowdown in this article, or click the links below to book two of the most popular tours. One is an unforgettable experience which includes black taxi transfers from your London hotel.
Click here to book a Highclere Castle and Downton Abbey day trip
Click here to book a private black taxi tour to Highclere Castle
How far ahead will you book for London?
As with most travel plans, it's best to book as far ahead as you can for anything you want to see and do in London. This particularly applies when your time in London will be short, and/or if you want to see and do specific things.
In fact even booking your plane ticket as far ahead as you can may mean cheaper prices. If your heart is set on staying at a five star London hotel or dining at the restaurant of a celebrity chef, then you really do need to be planning ahead as much as possible.
But don't despair. Even when you book a last-minute trip to London, there's so much to do here that you will be stuck. There will always be a bed, a table and an attraction for you in London somewhere.
The bottom line? The sooner you book, the better the choice you'll have about where to sleep and eat in London – and what to do while you're there. You're also more likely to pay a cheaper price. So it will always make complete sense to plan your trip to London as much, and as far ahead, as possible!
London Travel Guide & Itinerary Planner Ebook (+ 4 BONUS ebooks)