Are you planning a trip to London for the first time? If so you may be finding the process a little overwhelming. There are so many things to think about that you may not even know where to start!
This article is aimed at removing the overwhelm and showing you how to plan your trip to London in a few easy-to-follow steps.
As well as this easy-to-follow London travel planner our website, our podcast and our Facebook community are also here to help you. Together they form the perfect online resource to help you shape the perfect London travel plan for your travel style and needs and ensure you make the most of your trip to London.
We have dedicated articles and podcasts which include practical tips and information for first-time visitors to London on this site and on our UK Travel Planning sister site but in this article, we start with the steps to follow to start the process of planning your trip to London.
If visiting London is only one part of a bigger trip we recommend planning the London element first and building the rest of your itinerary out from there.
London Travel Planner – Plan your trip to London in 7 easy steps
Step 1 – Decide what time of year you want to visit London and for how long 📆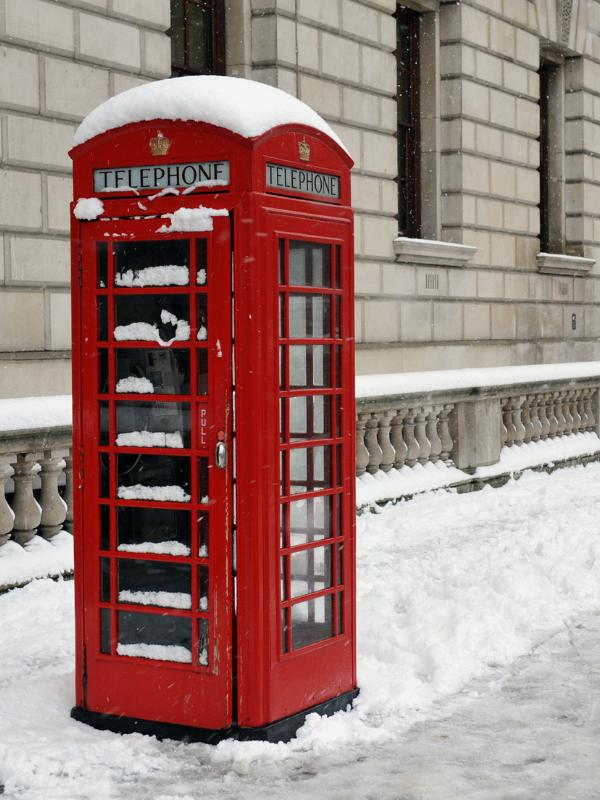 What time of year is best to visit London?
If you are not impacted by time constraints you may have the ability to choose exactly what time of year to visit London.
Things you may want to consider when deciding when to visit London include the weather, hours of daylight, whether you prefer peak, shoulder or off-peak season, any particular events you would like to see (the Chelsea Flower Show, Christmas markets or Wimbledon for example) and school and public holiday dates.
You can find information about visiting London during every season and month on this website but for a summary, this provides a flavour of each season –
🌷 London in Spring – At this time of year, spring flowers are in full bloom and it's less crowded than the busy summer months. The darkness of winter has lifted and the days become longer and the weather milder. This is the perfect time to enjoy London's parks and gardens and spend some time outdoors.
☀️ London in Summer – Summer (along with Christmas) is London's busiest time. The weather can be very hot and sunny and the days are long so lots of time for sightseeing. Popular events and festivals are held during these months.
🍁 London in Autumn – Prefer to visit London during the shoulder season? Autumn weather in London is usually pleasant and mild and the days are still long enough to fit in a decent amount of sightseeing. Enjoy a stroll through London's royal parks or visit Kew Gardens to enjoy autumnal colours.
🧣 London in Winter – Not only will you be able to experience the amazing winter festivities and Christmas things to do in London such as festive markets, Christmas lights and outdoor ice skating, but the winter weather (fingers crossed for snow!) transforms the city into a true winter wonderland! The downside is that the days are short but with cosy pubs to enjoy who is complaining?
How many days to spend in London?
Once you have decided when to visit the next decision is for how long. We are often asked how many days to spend in London but this is a really difficult question to answer for someone else!
We have completed itinerary consultations for people whose entire trip to the UK is spent in London and for others where London is the start/end point of a longer trip around the UK (and possibly Europe).
Ideally, 3 days would be a minimum as this will give you an opportunity to see some of London's main landmarks, attractions and sights but if you can plan for longer we would recommend 5 – 7 days is a good starting point.
Step 2 – Decide on your budget 💷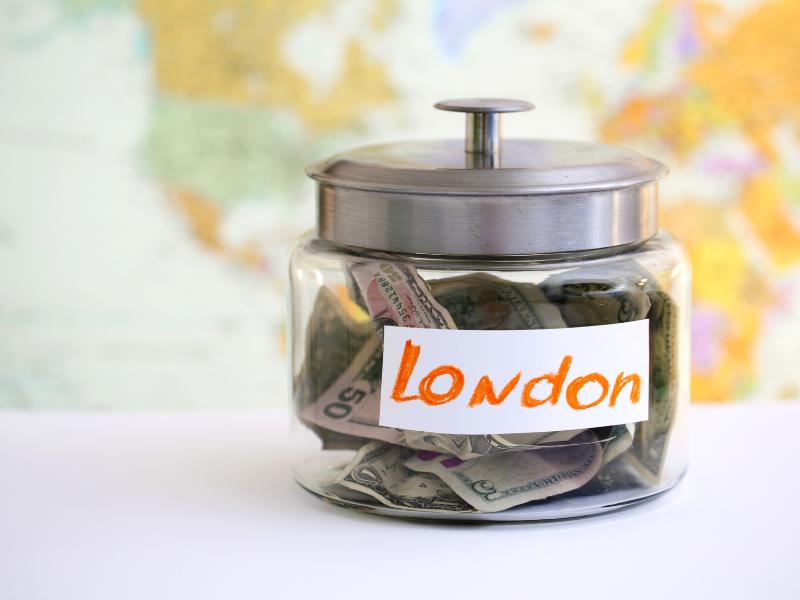 INest step is to know how much to budget for what might be the first of many visits – or a once-in-a-lifetime trip.
London has a reputation for being costly and you may be wondering exactly how much does it cost to go to London?
The quick answer to this question is that we recommend budgeting around £105 plus (about $130 in US dollars) per day, per person, after paying to get there. You can of course spend a lot more, or a little less, but our recent trip revealed this figure to be a good starting point.
We have a dedicated article about budgeting for London which we suggest reading to help calculate expenses for your trip.
(Do remember there are many free things to do in London and we do also have tips to help you stick to a budget when visiting London too)
Step 3 – Book flights and organise travel insurance 🛫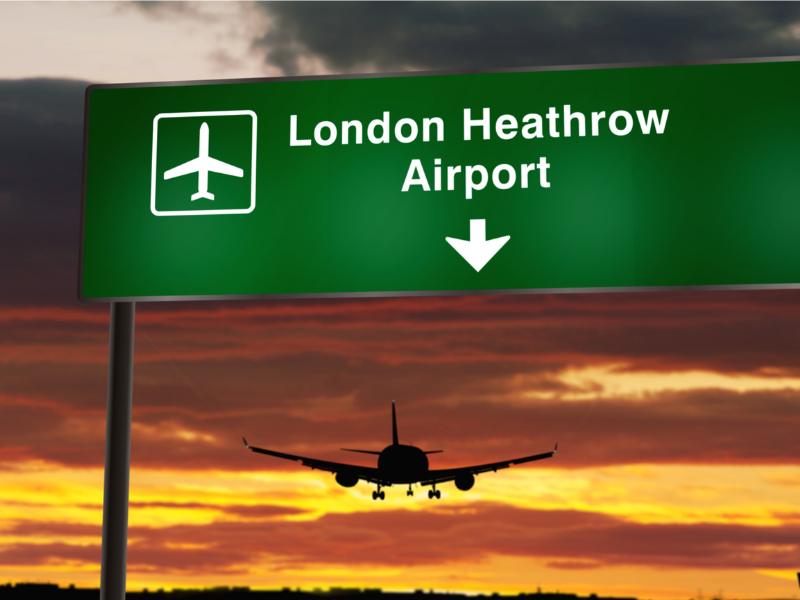 Step 3 is planning how you will get to London.
If you are in North America, Asia, Africa or Australia/New Zealand the answer is generally by air. (Unless the UK is the start or end point for a cruise or you are travelling overland by train or bus)
London airports
There are 6 international airports that serve London including London Heathrow (the Uk's largest airport), London Gatwick, London City, London Luton, London Stansted and London Southend (the last 3 serve low-cost airlines such as Ryanair and EasyJet).
To find the best flight deals to the UK I use Skyscanner to get a good comparison of all available options (prices and routes)
Skyscanner is useful if you are searching for various route options and the cheapest dates to travel. Set up an email alert if prices change.
Travel Insurance
Once you have your flights booked I highly recommend paying for travel insurance. I have never travelled without it and although (as yet) have never needed it I have heard many stories from those who have.
Step 4 – Book accommodation 🏨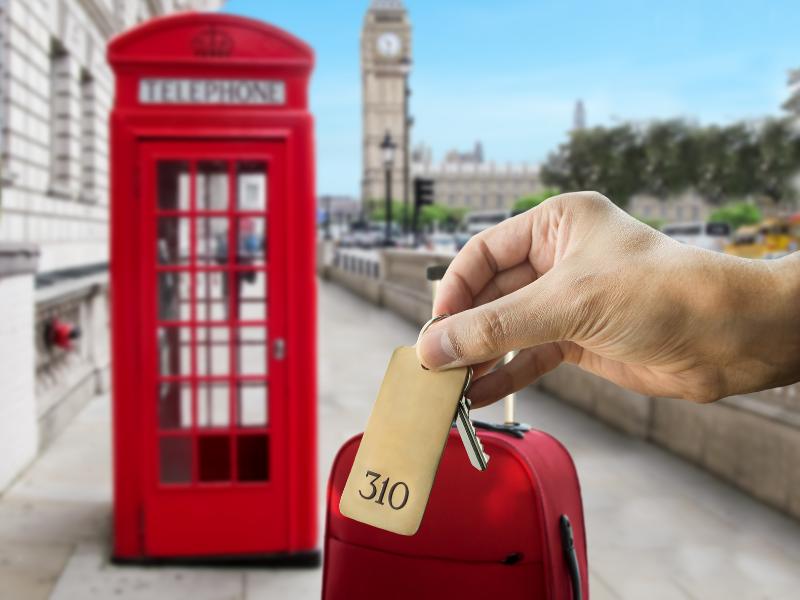 Where to stay in London
Step 4 seems to be a major stumbling block for many people when it comes to planning their trip to London. We totally understand – deciding where to stay in a city you have not visited before can be quite daunting. And then add into the mix the cost of accommodation in London and it can be even more difficult to choose the right area and the right accommodation for your travel party, travel style and of course travel budget!
My tip? Study the table below and choose an area which suits your interests.
Another great tip? If it's your first time in London pay that little extra and stay in or around Covent Garden. It has great transport links, is near many of the main sights and has excellent entertainment and restaurant options.
London area
Best area in London for..
Main attractions
BLOOMSBURY & FITZROVIA
Bloomsbury is an excellent option for solo travellers, families, theatre and culture lovers and shoppers.
Museums, cafes, bookshops, pretty leafy garden squares abound in this area.
* British Museum
* British Library
* Bloomsbury Squares such as Russell Square & Tavistock Square.
* Grant Museum of Zoology.
* Pollock's Toy Museum
* Oxford Street
CITY OF LONDON
This area is dominated by history but while today it is London's main business district it is still a great area for history lovers.
* Tower of London
* Sky Garden
* Tower Bridge
* Leadenhall Market (Harry Potter)
* St Paul's Cathedral
* Millennium Bridge
COVENT GARDEN
Covent Garden is a fantastic area for first-time visitors to London, families with older children, theatre lovers, art lovers and shoppers.
* London Transport Museum
* Royal Opera House
* Theatres – Lyceum, Palace, Novello
* Covent Garden restaurants and shops
EAST END –
SHOREDITCH SPITALFIELDS
Great area for those wanting a more immersive experience.
* Brick Lane
* Street Art
* Columbia Road Flower Market
* Jack the Ripper Tours
KENSINGTON, KNIGHTSBRIDGE, BELGRAVIA,
CHELSEA
This is the perfect area for families (wonderful museums), culture lovers, and shoppers! (particularly shoppers….)
• Kensington Palace
• Victoria and Albert Museum
* Natural History Museum
* Science Museum
* Harrods
* Harvey Nichols
KINGS CROSS,
CAMDEN
Kings Cross is an excellent location for those catching the Eurostar to Paris, Brussels and Amsterdam or trains to the north of England or Scotland, Harry Potter fans and music lovers seeking a live music scene and more local vibe.
* St Pancras International (Eurostar)
* Platform 9 3/4 at Kings Cross Station
* Harry Potter Shop
* Camden Market
* Camden Lock
MAYFAIR,
MARYLEBONE & OXFORD STREET
Mayfair and Marylebone is great for shoppers and lovers of fine dining.
* Sherlock Holmes Museum
* Madame Tussaud's
* Hyde Park
SOHO,
LEICESTER SQUARE
Soho is a great area for those who enjoy nightlife!
* Regent Street
* Trafalgar Square
* National Gallery
* Carnaby Street
SOUTH BANK,
BANKSIDE,
SOUTHWARK
The best area for art and culture lovers, sightseers and foodies.
* The London Eye
* Tate Modern
* The Globe Theatre
* Borough Market
* The Shard
* The Clink Museum
WESTMINSTER/
ST JAMES
Westminster and St James is an excellent option for those who want to see all the sights, enjoy walking and relaxing in beautiful parks and a little bit of luxury!
Good transport links to Heathrow airport.
* Westminster Abbey
* Buckingham Palace
* Big Ben
* Houses of Parliament
* Trafalgar Square
* The National Gallery
* 10 Downing Street – the home of the British Prime Minister
* Churchill War Rooms
Accommodation options
There is a large range of accommodation options available in London to suit all travel budgets and styles including hotels, apartments, hostels and Airbnb.
We recommend using Booking.com for your hotel and apartment accommodation in London. It is the site we use for our own trips all over the world. The site is easy to use and we find the option to book with free cancellation up to 24 hours in advance of a stay absolutely essential. It may cost slightly more but for peace of mind, it is invaluable.
Vrbo is a great option for those who are looking for an entire home or apartment to rent for their time in London.
Plum Guide lists the top 3% of vacation homes around the world all of which must pass a rigorous application process. If a beautiful luxe experience is what you are after then we highly recommend checking out Plum Guides London's inventory.
Read – Where to stay in London: Area and Accommodation Guide
Step 5 – Plan your London itinerary 📋
Step 5 of our London Travel planner involves itinerary planning. And we know that planning your day-to-day London itinerary may be the most difficult part of this entire process. Much as you may want to see and do it all and plan an itinerary to include everything on your London bucket list we know it is pretty much impossible.
Also, don't underestimate how tiring London is, especially with a packed itinerary.
Here are some practical tips to help plan your itinerary:
Put together a list of the places and things you want to do/see/experience when you visit London (if you are unsure read articles like this one which highlights the top 22 landmarks, sights and attractions in London)

Prioritise the list into "must do's" and "would like to's"
Using a map of London like this one add dot stickers for the "must do's" (in red) and "would like to's" (in green)
You will find that you have clusters of dots – this will help you to plan your itinerary!
Plan a day's itinerary around the areas where you have the most red dots (with time to visit green dot places if in the same area) This will save time and money as you will not need to travel across London from place to place!

For example, one day itinerary may include visiting the Tower of London, Tower Bridge, the Sky Garden, Pudding Lane, Leadenhall Market and St Dunstans in the East.*
One day visiting Big Ben, the London Eye, the Houses of Parliament, Churchill War Rooms, 10 Downing Street etc
One day visiting South Kensington Museums such as the V&A, Natural History Museum
One day visiting Harry Potter studios

Read relevant articles for opening hours and recommended visiting times for each of the attractions (check our London itinerary planners for history lovers and museum lovers for essential information)
Also include some flexibility in your plans due to the unpredictable British weather.
*Try not to plan too many things in one day! The examples above may need to be adjusted based on the time of year, budget constraints, mobility needs etc
I'm saying it again but please don't underestimate how tiring London can be (wear comfy shoes!!) don't forget a good supply of drinks to stay hydrated, not just in summer.
Check out our sample itineraries:
Step 6 – Book tours, attractions, experiences and activities 🎟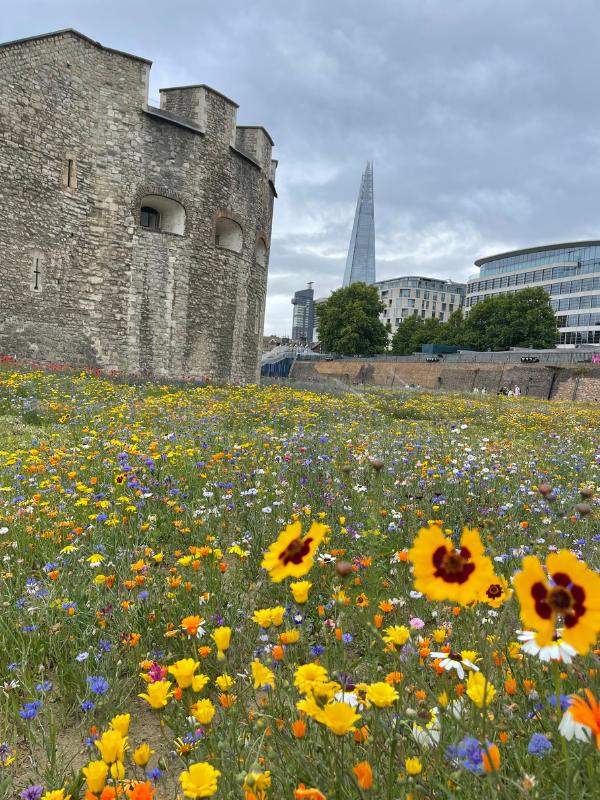 Once you have your itinerary planned it's time to consider booking your tours, tickets and activities. There can be some variability when these become available and you may need to check nearer your departure date for some tickets and tours.
If this is your first visit to London and you are planning to visit a lot of the most popular sights and attractions it may be cost-effective to invest in a London Pass.
Includes access to more than 90 of London's top attractions
See London's top landmarks and attractions with a hop-on hop-off bus tour
Includes a digital guide which is packed with instructions for each attraction
Get your London Pass instantly on mobile
Choose the option that's right for you with passes available for 1, 2, 3, 4, 5, 6, or 10-days
We recommend buying the London Pass from Get Your Guide as you can cancel up to 24 hours in advance for a full refund if necessary.
Read more about the London Pass
We recommend the following companies for London tours, tickets and activities
Get Your Guide and Viator – Both companies offer a large selection of tours, attractions and experiences. Free cancellation up to 24 hours in advance for a refund on most bookings.
Walks (Take Walks)– Offer small group guided tours including their popular "London in a Day Tour" and "Exclusive opening ceremony at the Tower of London and Crown Jewels Tour"
Liv Tours – Offer sustainable private and small group London tours with local guides including popular museum and food tours.
John England Tours – Private walking tours of London plus driver-guided tours of SE England
Step 7 – Predeparture checklists and tips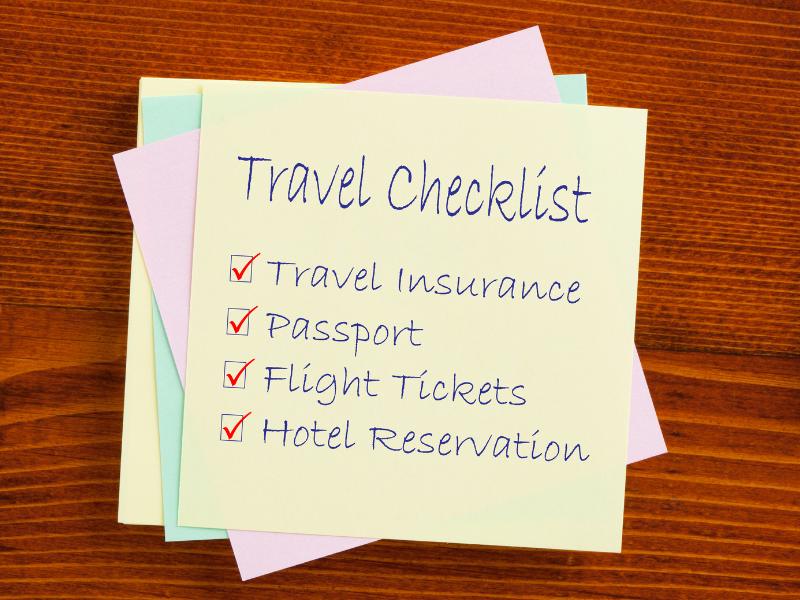 While this may seem like a long section for step 7 these are things that you may want to consider in the 3 months or so pre-departure (or sooner if you wish!)
How you will access Wi-Fi
We are often asked what the options are for connecting to the internet in London. Relying on hotspots* for free wifi is an option and is available in many locations like museums and coffee shops plus most hotels now include free wifi too.
However, if you want a fast and reliable service your best options are
Invest in a portable Wi-Fi device which you can either rent or buy.

They are portable, about the size of a drink coaster and very easy to use.
Use your mobile provider's international plan or arrange for day passes

Call your provider to see what their options are. Some have international calling built right in, while others offer international day passes. For the day passes, be sure to make a note of the price, the limits on data and the ability to make calls and texts.
Buy a SIM card either before you leave or when you get to the UK

For those folks not so technically minded, a SIM card is the small card inside of your phone that stores data unique to the user and to the phone. When travelling to the UK from abroad, assume you'll need to swap out your existing SIM card for a UK-compatible SIM card.
*If you access free public wifi we highly recommend using a VPN to protect your privacy
How will you pay for things – cash or cards/contactless?
Again this is a common question that comes up in our UK and London Travel Planning Facebook group. We do recommend bringing some cash with you but if you are spending your entire time in London you will need less than for example someone planning a road trip around the UK (you may need some for parking meters!)
If you prefer not to use your credit card when you visit (for example if you incur currency exchange fees) you may wish to consider a Wise card.
The Wise Card comes from Wise, an international payment and transfer platform. Wise was set up to offer simple, lightning-fast and low-cost transactions.
The Wise Mastercard is available to anyone with a Wise account, including citizens of countries like the US, New Zealand, Australia and Europe. You need a multi-currency Wise account to apply for the card.
A Wise card works like a debit card. Put simply, if there's money in your Wise account, then you can spend it anywhere Mastercard is accepted. You can pay via Wise in more than 50 currencies worldwide. A set amount of money can also be withdrawn in cash, and this varies by country.
It's free to open a Wise account.
Deciding what to pack
I love a good packing list as it's the best way for me to stay organised for my travels. Whether you prefer carry-on only or are someone who takes their luggage allowance to the max it's useful to be prepared for your London adventure.
Some essentials to consider include:
Comfy shoes – I can't stress this enough. Don't wait until your trip to 'break them in' either! In winter a pair of waterproof boots is a great option while in summer sneakers or sandals are the perfect option.
Adaptor – You will need to plug in all your electricals so don't forget to pack an adaptor.
Theft-proof bags – I have a day pack and a variety of cross-body bags from Travelon and I always use these when I travel wherever I am in the world.
Read – UK Packing List for every season
Coming soon – London Packing lists for every season
Deciding how you will pay for London transport (Oyster card or contactless?)
There are many public transport options available to get you around London including the Underground (Tube), overground trains, London buses, Uber boats, Docklands Light Railway, Elizabeth Line, bicycles, and even a cable car as well as private transportation options including London black cabs, Uber
To pay for public transport in London you have a choice between purchasing an Oyster Card (Standard or Visitor) or using contactless methods. The Oyster Card is the size of a credit card which you preload with funds to pay for public transport. Learn more about Oyster Cards.
Alternatively, contactless methods of payment are becoming increasingly popular. Both methods have their pros and cons and we recommend reading our article which compares Oyster card versus contactless before deciding which is best for you.
You can purchase a visitor or regular Oyster Card on arrival in London and of course if you prefer contactless you are all set!
How will you get from the airport to your hotel?
If (like me) you prefer to be organised and know exactly how you are getting from the airport to your hotel you may wish to book a private transfer. With a private transfer, you don't need to worry about negotiating an unfamiliar transport system or city with your luggage after a long flight.
Other options to get from London Heathrow to London include via the Tube (Piccadilly Line), Elizabeth Line or Heathrow Express. Taxis are also available just outside arrivals at each terminal.
From London Gatwick into the city, options include the Gatwick Express, coach or a taxi. Private transfers are also available to book from Gatwick into London.
London Travel Guide & Itinerary Planner Ebook (+ 4 BONUS ebooks)