History lover? Plan your London itinerary with our guide to the best history things to do in London including museums, landmarks, palaces, cathedrals and more. Itinerary suggestions for those interested in World War II, royal, Medieval, Roman or religious history are provided too.
If you want to discover all the history things to do in London, then you need this guide! It outlines all the main historic sites in London so you can choose where to go when visiting.
16 of the leading London historical places are outlined here, and we've also provided some insider tips and guidance on matters such as how to get around, safety and where to eat.
Read on to plan your perfect London history lovers' itinerary!
A Guide to 16 History Things to Do in London
Tower of London
Visiting the Tower of London is a must on many a London itinerary – it's one of the city's most historic and interesting sights. Where else on earth could you see ancient suits of armour, medieval buildings and the Crown Jewels?
Visitors can also meet real-life Beefeaters at the Tower of London and see the resident ravens who are said to guard the precious jewels. Of all the historical places to visit in London, this really is number one.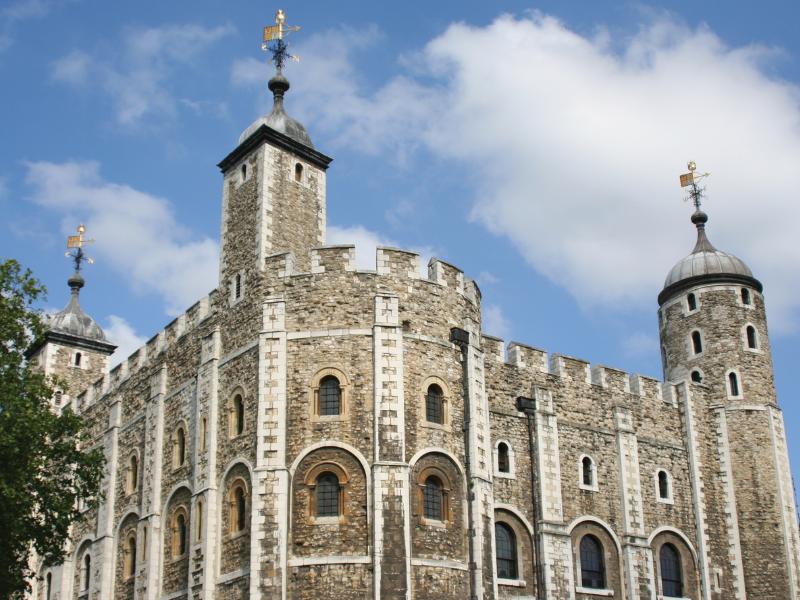 Tower Bridge
Tower Bridge can be found right by the Tower of London – if you visit the latter then you cannot miss seeing the bridge spanning the RIver Thames. This is also one of those London historical attractions that belongs on any itinerary.
The grade I listed bridge was built during the late 19th century and makes a magnificent sight. If you choose to enter the bridge, you can look out at London through the glass floor and find out how it all works at the Victorian Engine Rooms.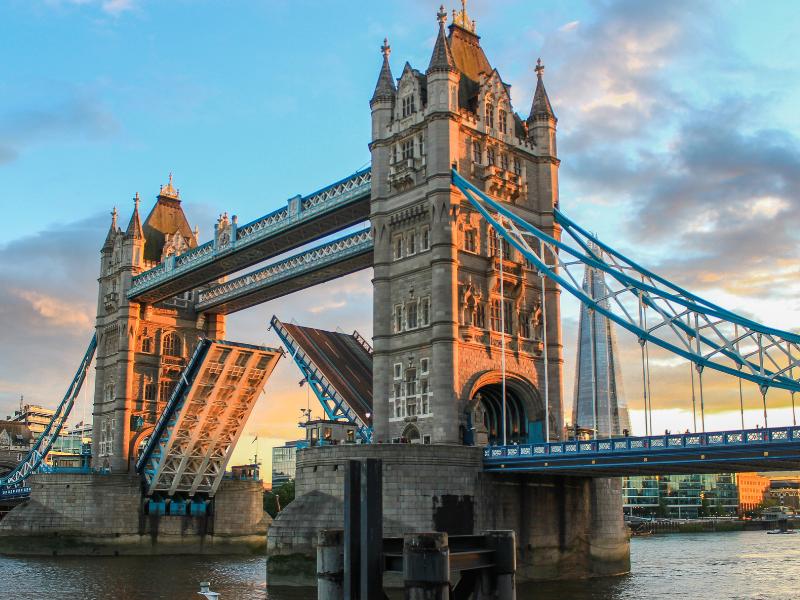 Roman Wall
The Roman Wall is one of the best places to visit in London when you're in the Tower Bridge area. It dates back to the times when the city was known as Londinium, and lies just north of the bridge. The wall was built between AD 190 and 225.
London's Roman Wall is horizontally striped due to the red tiles used intermittently throughout the structure. During later periods, including medieval times, the wall was added to and altered in various ways, making it one of the top medieval sites in London to see.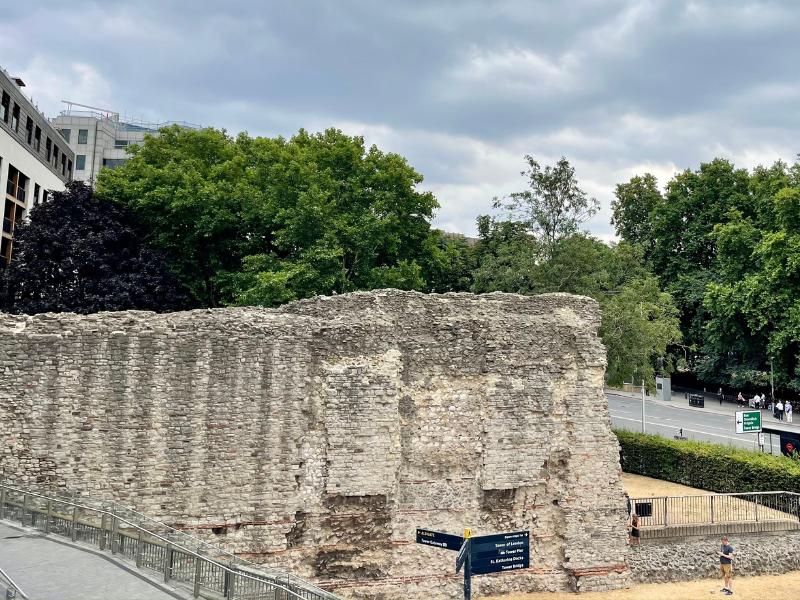 Houses of Parliament
The Houses of Parliament are situated right by the river and are where the House of Commons and the House of Lords meet. If you're familiar with how the US government works, these are more-or-less the equivalent of the House of Representatives and the Senate.
You'll also find Big Ben here, the iconic London clock which was recently subjected to a comprehensive restoration project. The Houses of Parliament offer guided tours and also host regular events.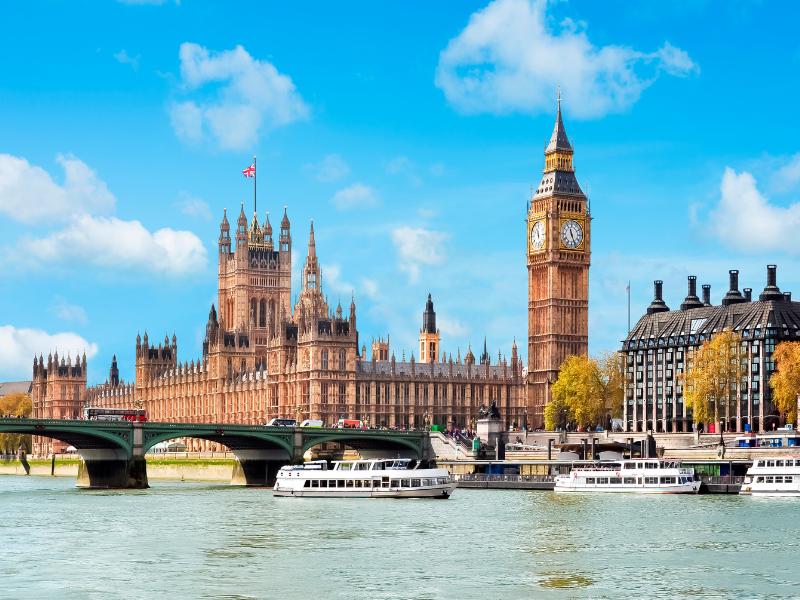 Westminster Abbey
Westminster Abbey is also located in the City of Westminster, near to the Houses of Parliament. This gothic royal church is a World Heritage Site and its history dates back for more than a thousand years.
The abbey is steeped in British history, and during its time so far has been the venue for coronations, royal weddings and the funerals of prominent people. It's magnificent inside and out and key among those historical sights in London that relate to royalty and religion.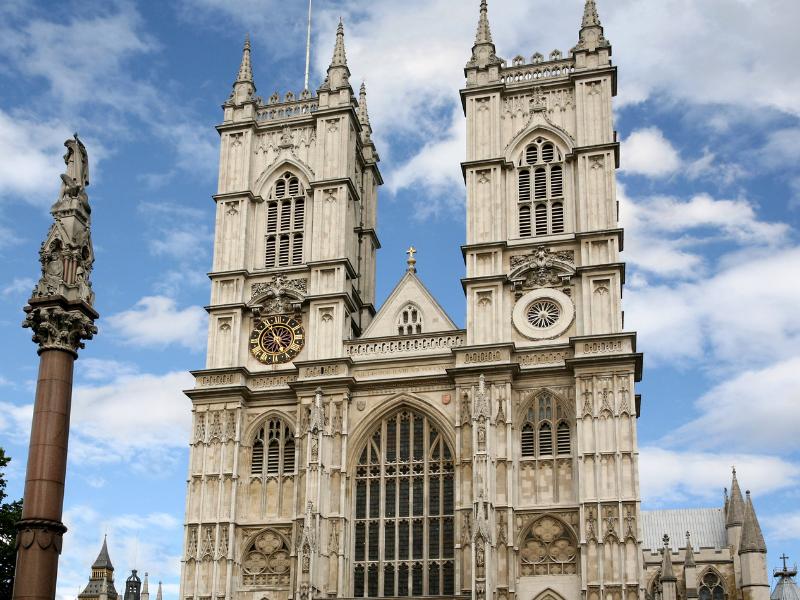 St Paul's Cathedral
The dome of St Paul's Cathedral is famous the world over and looms over many parts of London – not least because the huge church is positioned at the City of London's loftiest point. St Paul's is also grade I listed.
There are treasures here to discover inside, including an impressive art collection that encompasses modern as well as classic works. Perhaps surprisingly, this is one of the best historical sites in London for art fans. A programme of events runs here throughout the year and you can book guided tours.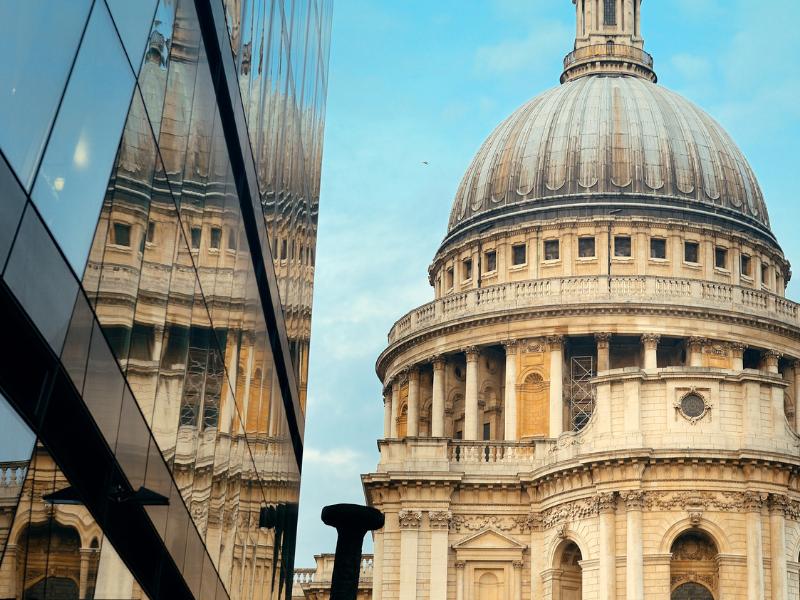 Buckingham Palace
The monarch's official city residence is one of those landmarks you cannot miss. For historic London that relates to royalty, this is top of the list. The Changing of the Guard takes place here four times per week, for starters, and that's free to watch.
If you've watched any royal occasions on TV – such as a wedding or jubilee – then you'll have seen how the palace takes a starring role in any big occasion. If you like you can also tour the state rooms inside, subject to seasonal opening times.
Read – How far ahead should I book for London?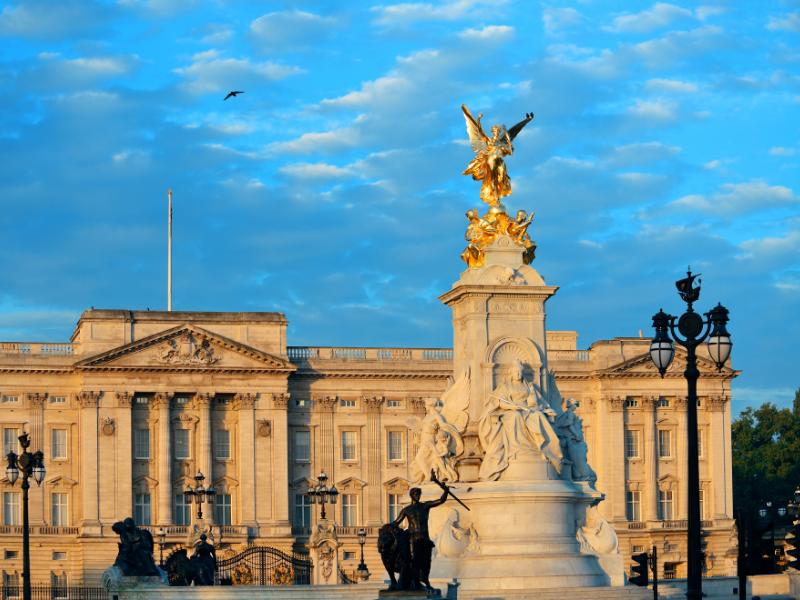 Kensington Palace
Kensington Palace was the former home to the heir to the throne, Prince William and his wife and children. It was also seen on TV screens the world over after his mother Princess Diana died, as thousands of floral bouquets and other tributes lined the gardens.
This palace has been home to various monarchs in the past, so it's one of those historical places in London to visit when you want to see how Kings and Queens lived. Touring the majestic gardens is also a highlight for many.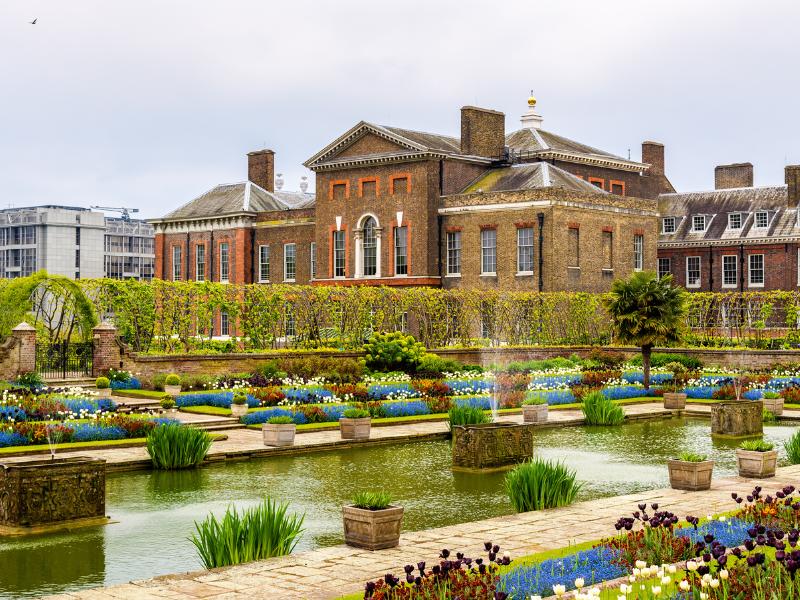 Hampton Court Palace
If you fancy escaping the city for an afternoon, Hampton Court Palace is one of those things to do in London for history lovers that's a little out of town. It's located around 12 miles from the centre in Richmond upon Thames.
This palace was once home to one of Britain's best-known monarchs, Henry VIII (infamous of course for having six wives). There is plenty to discover at this baroque structure including the Great Hall, Tudor kitchens, the vast gardens and the maze.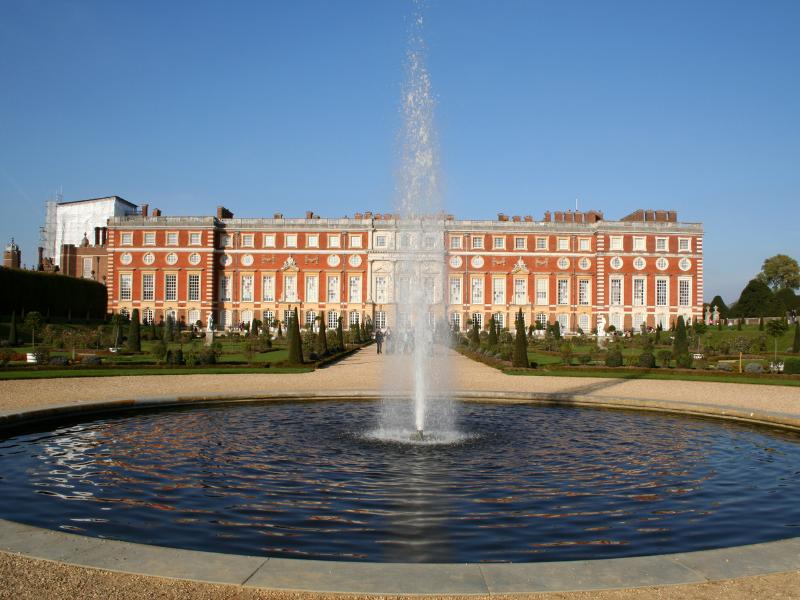 Banqueting House
Banqueting House is located at Whitehall. This is a palace that was built purely for the purposes of entertaining, and is where royalty, government ministers and distinguished guests have dined and socialised.
The history of Banqueting House goes back to the Palace of Whitehall, and it's all that remains of this royal residence for the monarchs of the 16th and 17th centuries. This is one of the best historical sites in London for those interested in royalty or who want to get away from the busiest tourist attractions.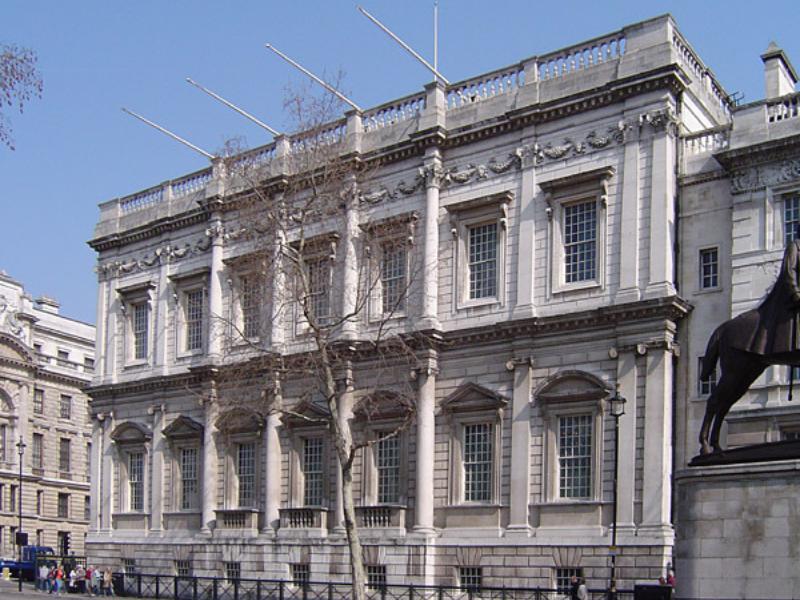 British Museum
The British Museum is located in leafy, elegant Bloomsbury, which lies parallel to the Tottenham Court Road area and the eastern side of Oxford Street. It's all about millions here – two million years of the history of man showcased as over eight million artefacts.
Like many London museums, it's free to enter, though there may be a charge to see special exhibitions. You also need to book a slot online in advance. With over 50 galleries to explore, this is one of the ​​best historical places to visit in London when you have a whole day or at least several hours to spare.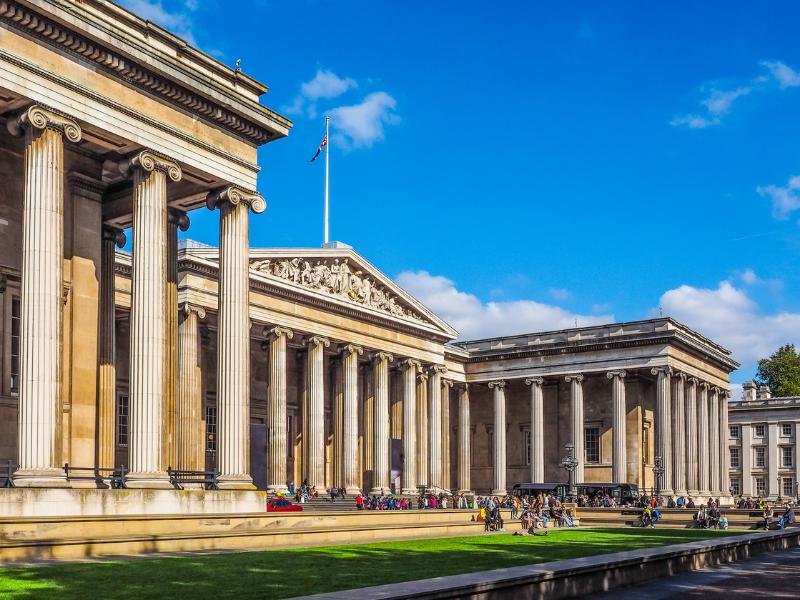 Imperial War Museum
For young or old fans of all things military, the Imperial War Museum in London is fascinating. Here you can see lifelike reconstructions of the Blitz and typical trenches used by British soldiers.
There are also vehicles such as warplanes and tanks on display and you can also find out how the royal family were involved in the war effort.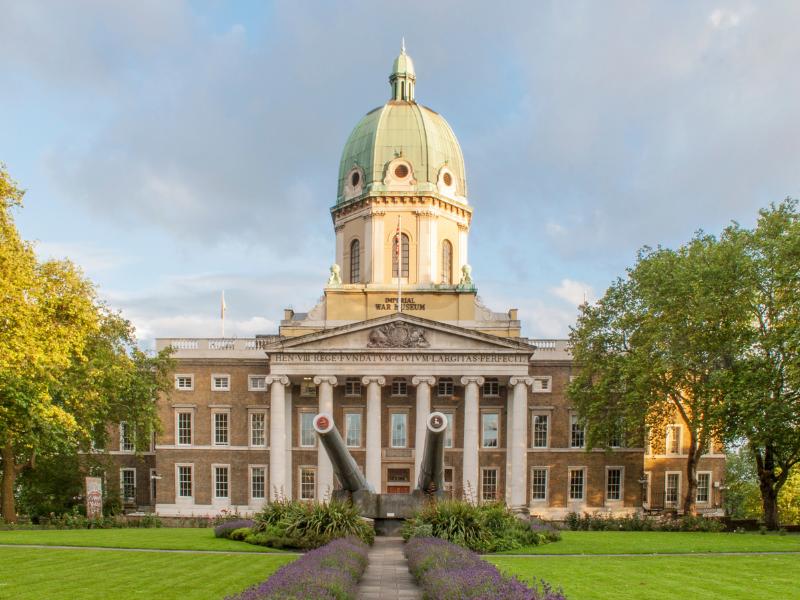 Churchill War Rooms
The Churchill War Rooms – also known as the Cabinet War Rooms – are located at Whitehall and form part of the Imperial War Museum. Former British Prime Minister Winston Churchill lived and worked in these basement rooms during World War II.
If you want to witness historical things to see in London relating to the Second World War, then it would be easy to spend a whole day discovering the Imperial War Museum and the subterranean Cabinet War Rooms.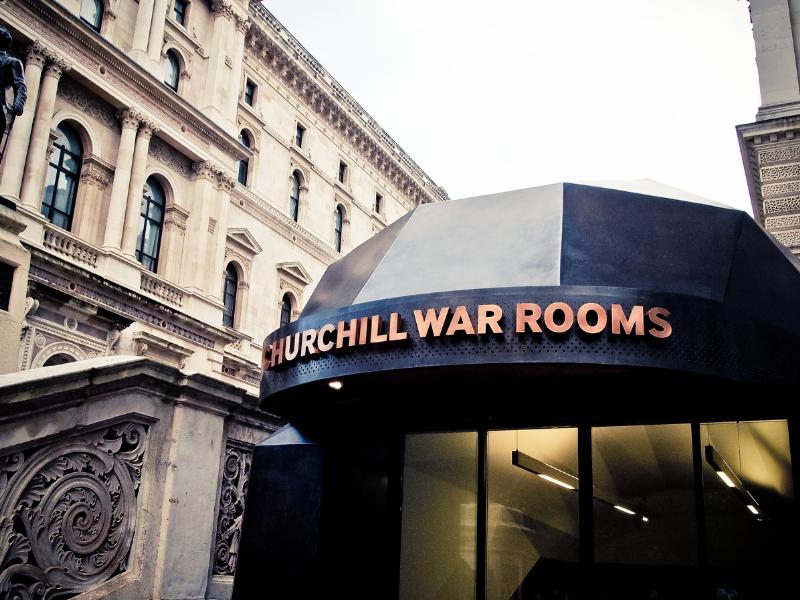 Greenwich
Lying to the south of the Thames, Greenwich is home to some of the top historical places to see in London. There's the Painted Hall, the Queen's House, the Cutty Sark and of course the Prime Meridian Line to name but a few.
Greenwich also offers a Victorian foot tunnel that takes you beneath the Thames, the O2 arena, a pleasant park with deer, a cable car ride and a great market. It's easy to spend at least a day discovering everything here.
Read more about visiting Greenwich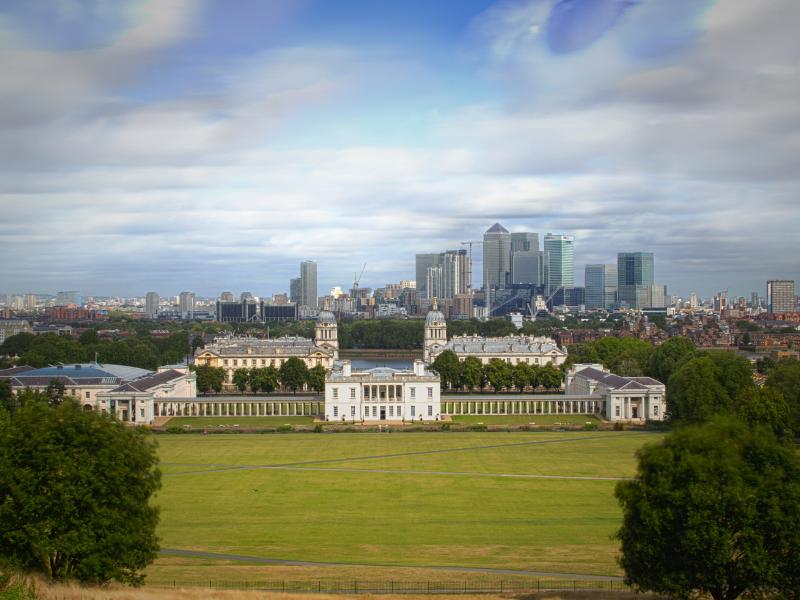 Pudding Lane
Pudding Lane is famous for being the site where the Great Fire of London started back in 1666. This small thoroughfare can be found to the east in the City of London, between Thames Street and Eastcheap. For some this is one of those important places to visit in London when remembering the city's past.
Thomas Farriner's bakery on Pudding Lane was where it all began and now the devastating event is marked by a memorial on Monument Street. This was designed by Christopher Wren, who was also responsible for St Paul's Cathedral.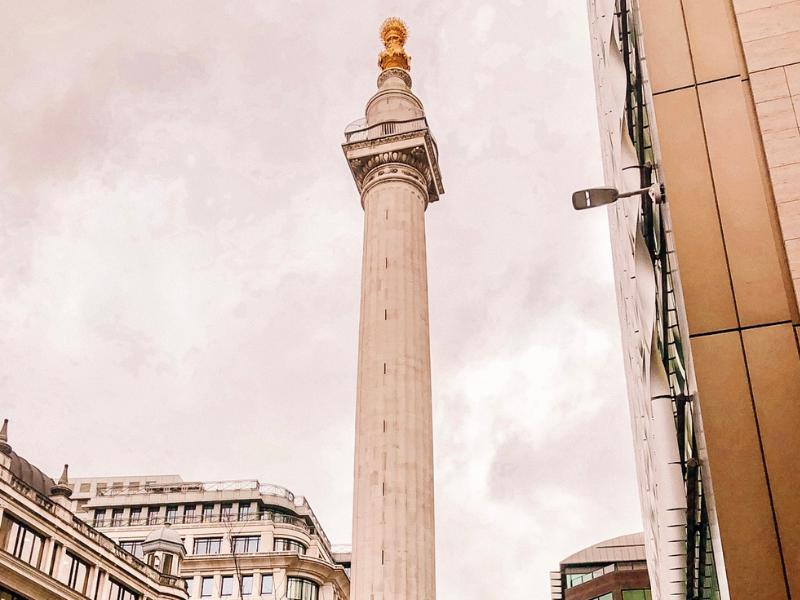 Temple of Mithras
Also known as the London Mithraeum, the Temple of Mithras was only found during the 1950s. As such it's one of the best historical things to do in London that has an air of secrecy and recent discovery about it.
The Roman Mithraeum (temple) can be found in the City of London on Walbrook. If it wasn't for World War II the site may not have been unearthed, as it was found during post-war excavations. Now, interactive exhibitions here can take you back to the 3rd century AD.
Map of History Things to Do in London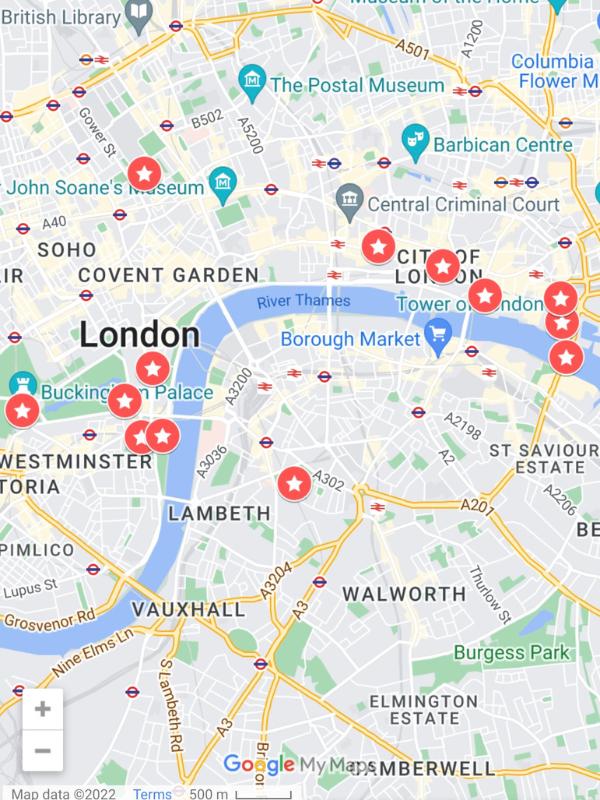 Click here for the google map of all the historical sites in this article
London Itinerary for History Lovers: Useful information
How to get around London
Of the 16 museums, sites and oldest places in London, the majority are located close to the centre of the city in areas like Westminster, the City of London and near to the banks of the Thames.
If you're wondering how to get from A to B in London, the tube is often the best option. This public transport system dates back to Victorian times, so riding it is a historic experience in itself.
Other great ways to get to all the historical places in London you want to visit include the iconic red London buses, Uber boats that will transport you along the Thames to places like Greenwich, and mainline trains to and from all the big London stations.
Good to know in London
Safety in London
London is in general a safe place to visit, but as with any large metropolis it has its share of thieves, such as pickpockets. Keep your valuables close to you, and it's worth investing in a secure bag that you can feel and see at all times.
If in doubt about visiting an area after dark – especially alone – ask at your hotel for guidance. Most areas are safe at night, but wandering unknown streets away from the crowds may not be a wise idea in some neighbourhoods.
Clothing in London
The UK climate is a maritime one and thus is notoriously changeable. Sudden downpours have been known even when days of sunny skies are forecast, so do take an umbrella and/or a waterproof jacket.
Dressing in lightweight layers that you can add to or remove can be a good idea, especially in spring or autumn and if you'll be spending a lot of time outdoors.
Where to eat in London
London has a huge and ever-changing range of cafes and restaurants, so it's impossible to recommend particular places. Again, ask hotel staff for their local favourites, or simply wander around and see what appeals.
You can find the usual fast food chains across the city, or pop into the small local supermarkets that are everywhere to buy a sandwich, drink or snack. Foods to try when in London include a traditional afternoon tea, fish and chips and sausages (or 'bangers') with mash.
London has a vast selection of eateries serving food from all over the world, so you can sample just about anything in this city!
Suggested London itineraries for history lovers
There are so many things to do in London to do with history that it would be easy to spend a week or more touring the sights. If you have a day or two to spare, here are some of the key sights to include, depending on your interests.
General
Pudding Lane
British Museum
Houses of Parliament
World War II London
Imperial War Museum
Churchill War Rooms
Roman London
Roman Wall
Temple of Mithras
Medieval London
Tower of London
Tower Bridge
Royal London
Buckingham Palace
Kensington Palace
Hampton Court Palace
Banqueting House
Greenwich
Religious London
Westminster Abbey
St Paul's Cathedral
What will your London itinerary for history lovers include?
What to see and do in London is very much a matter of personal preference, but we hope this itinerary has given you some ideas!
There are historic places in London around every corner, but by focusing on your interests it really is possible to see the London historical landmarks that interest you most. Even when you're on a tight timescale.
London Travel Guide & Itinerary Planner Ebook (+ 4 BONUS ebooks)