If you're wondering where to stay in London, England, then this guide will show you the way! We love spending time in our home country's capital city, and visit whenever we can. This guide was written by a former London resident, too, ensuring you get all the info and insider tips you need regarding where to stay in London for the first time – or your tenth.
The answer to 'where is the best place to stay in London' isn't a straightforward one. It's a big city, with so much to see and do. If you ask, for example, 'where should I stay in London for the first time' – or want to know where to stay in London that's romantic, then you may well get two different answers. Or even a dozen.
Which is exactly why we've structured this article the way we have. In fact, we've chosen 12 areas of London to stay in, depending on various factors. Also suggested is where to stay in London for cheap, families, celeb-spotting, sightseeing, at Christmas and much more.
If you want to know where to stay in London for 3 days or 3 weeks, then please let us be your guide! While we've suggested where to stay when visiting London for various types of visitor, do note that there are no hard and fast rules. Precisely where to stay in central London that will suit you best is different for everyone.
So if you like the look of an area, why not read what we have to say and click the accommodation links to find out what the options are? These are 12 of the best areas to stay in London. All are well connected in terms of public transport, so that tubes, trains, buses and even boats can whisk you around the capital with ease.
Where will you stay in London?
Where to Stay in London | Top 12 Areas
Covent Garden, Charing Cross + Trafalgar Square
Perfect for first-time visitors, families with older children, theatre lovers and shoppers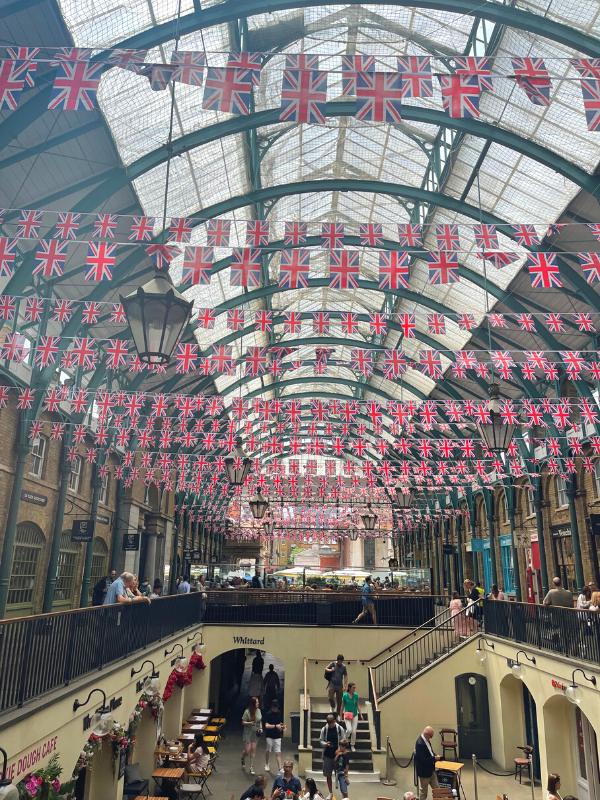 So it's your first time in London. Where to stay? We suggest considering Covent Garden first of all. Why? Because this area offers it all.
When you're wondering where to stay in London as a tourist, Covent Garden is always a top choice. It's home to a major London market, theatreland, restaurants, shopping and much more. Yet the piazza and James and Floral Streets in particular retain a pleasant, neighbourhood feel. You can actually imagine people living and working here. (In fact, one of us once did the latter!)
The tube station connects you to locations all over the capital, and if you want to travel further afield then Charing Cross station is just a stone's throw away. In fact, did you know that Charing Cross station is actually the marker used when distances to London from other points in the UK are measured?
You can walk to spots like Leicester Square, Embankment and Trafalgar Square easily from Covent Garden. Attractions such as the Covent Garden markets, the Royal Opera House and the London Transport Museum are also in Covent Garden.
That's if you even decide to wander far. With so much on your doorstep, you could easily spend a week simply exploring the streets of this lovely area.
Pros:
Market, museum, shops, Opera House and more
Good transport links from Covent Garden & Charing Cross
Within walking distance of Leicester Square, Soho & Trafalgar Square
Cons:
Always busy
Accommodation can be costly
Where to stay in Covent Garden, Charing Cross & Trafalgar Square
Hotels
Holiday rentals
Tower Bridge and the City of London
This area is dominated by history and while today it is London's main business district it is still a great area for history lovers and sightseers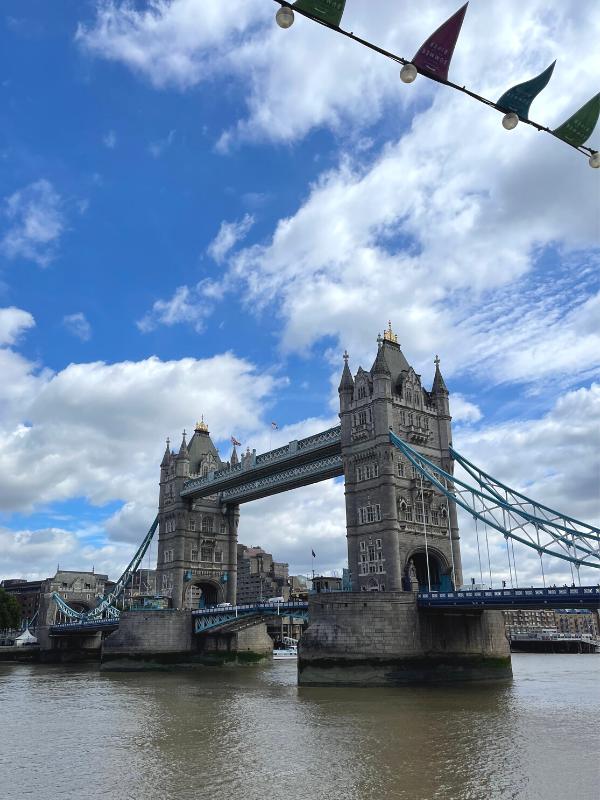 If you're wondering where is best to stay in London for sightseeing, then the Tower Bridge and City area has to be an option. For a start you're right by the famous river, and that in itself makes it feel like you're right at the heart of things.
This locale is also the answer to where to stay in London near tourist attractions. The famous Tower of London is here, for starters. You can also see riverside landmarks like The Shard and of course Tower Bridge.
The East End of London and the financial district are also simple to access from here. So you can see lots of sides to the city by staying by Tower Bridge. As Tower Hill is on the Circle and District Lines, it's easy to get anywhere too.
For great rates at London hotels, try a City property at the weekend. As they're aimed at business travellers, prices are often cheaper then.
Pros:
Close to the river
Right by the Tower of London
Near the City and the East End
Cons:
Not really a neighbourhood feel
City very quiet at weekends
Where to stay in Tower Bridge
Hotels
Holiday rentals
South Bank + Bankside, Southwark and Waterloo
A great area for art and culture lovers, sightseers and foodies and a wonderful place to stay in London at Christmas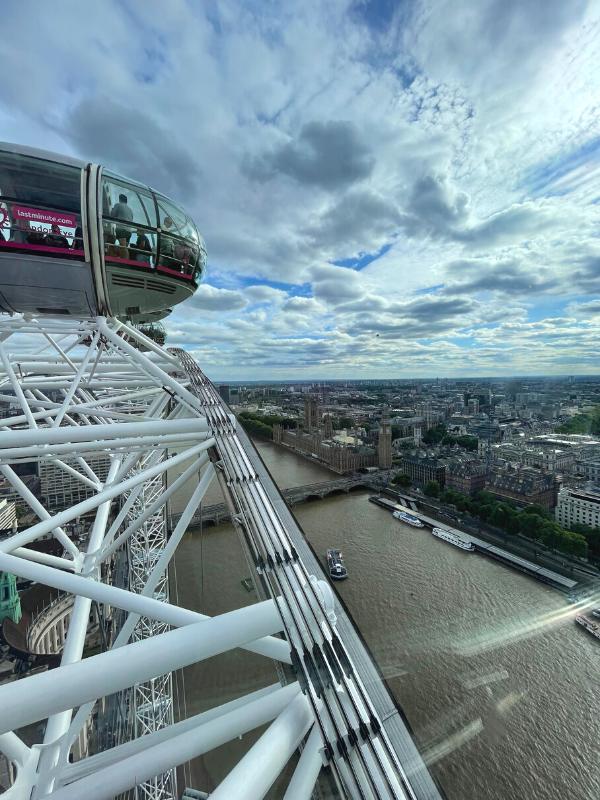 South Bank isn't just the answer to where to stay in London in December. It's a great place to be at any time of the year. But this vibrant area is all lit up by late November, and there's a Christmas market right on your doorstep. Plus the river, Shakespeare's Globe and the mighty London Eye.
If you're wondering where is the best location to stay in London for a choice of accommodation, then you'll be pleased to discover that the Bankside, Waterloo and Southwark region has some affordable and impressive options to offer. Including rentals with outdoor space!
Cross the river from the South Bank and you can walk to areas like Westminster and Covent Garden too. You can also access destinations all over the south of England and beyond via London Waterloo train station. Spotting the twinkling lights of the river at the end of a side street is one of the joys of staying in this part of the city too.
Pros:
Christmas market and illuminated landmarks
Affordable accommodation options
Vibrant area with lots going on
Cons:
Can seem slightly removed from the city centre
No top-drawer hotels
Where to stay in South Bank
Hotels
Holiday rentals
South Kensington + Knightsbridge, Belgravia and Chelsea
This is the perfect area for families (wonderful museums), culture lovers, and shoppers!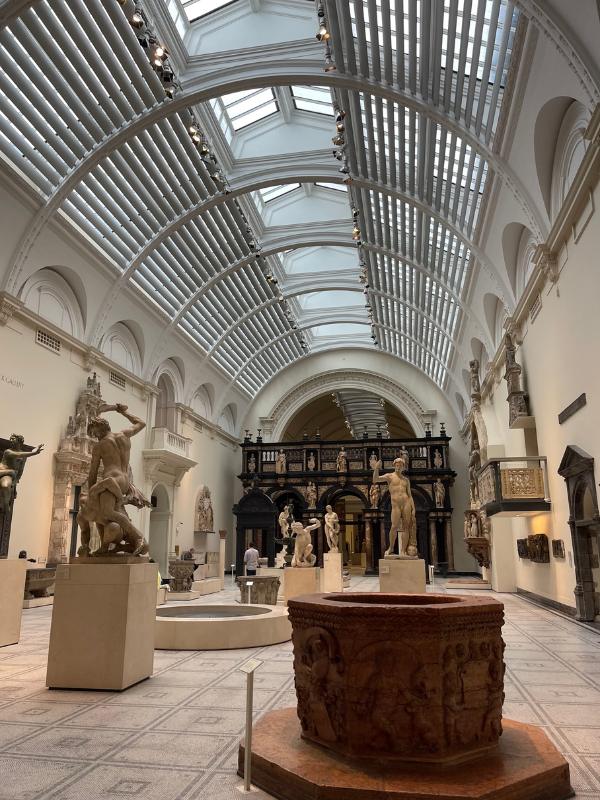 If you want to stay close to London's most magnificent museums, then the elegant South Kensington area could be for you. It's also where is best to stay in London for some of the city's most upmarket shopping – and Hyde Park.
Stay in South Ken (as it's locally known) and you're close to the Natural History Museum, the V&A art and design depository and the Science Museum. Hyde Park is just at the top of the road the latter is on. Chelsea, meanwhile, is home to the King's Road, and is also famous for the UK TV show Made in Chelsea. This shows us all how the other half lives!
Smart Knightsbridge is also close by, and it's here you'll find Harrods – one of the world's most famous department stores. This leafy area also has plenty of refined London terraces to see and photograph.
Pros:
Natural History, Science and V&A museums
Upmarket Knightsbridge stores
Large, leafy Hyde Park
Cons:
A long walk to some parts of London
Transport connections are not as good as in some areas
Where to stay in South Kensington
Hotels
Holiday rentals
Greenwich
Greenwich is a great location for history lovers and return visitors to London.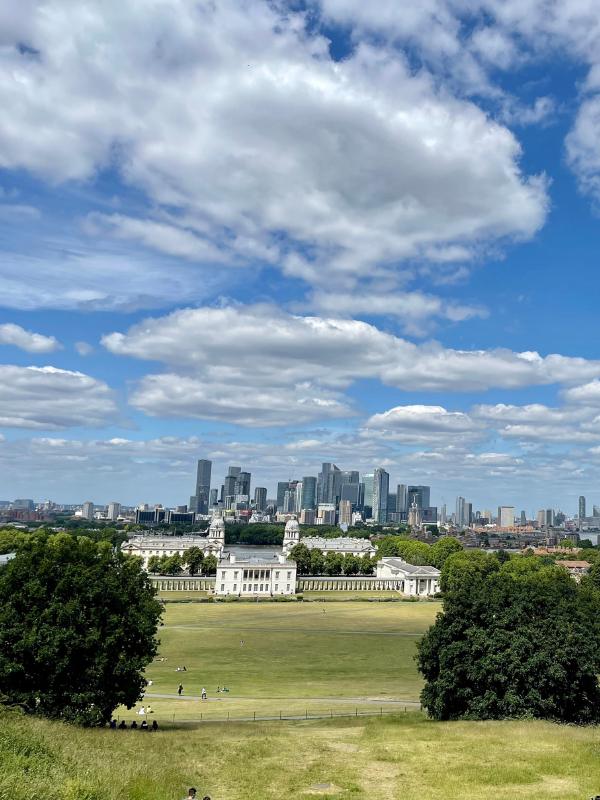 Greenwich has so much to offer the visitor to London. You should spend at least a day here if you possibly can, and longer gives you more time to explore. Big hitting attractions include the Royal Observatory, the Maritime Museum, Greenwich market, the Cutty Sark, the Old Royal Naval College, the spacious park and much more. It's great for kids, as there's lots of room here and it has a more friendly feel than central London.
Do consider Greenwich if it's not your first visit to London too. By staying south of the river you'll see a whole new side to the capital, we promise! It's where to stay outside London, yet with easy access to all the sights.
If you're competing or want to witness the London Marathon, then where to stay in London is simple. Greenwich is close to the start of the big race – and the O2 for those attending a concert event.
Pros:
Convenient for the O2 and London Marathon
Lots of sights to see and a huge park
Greenwich market is open daily
Cons:
Further removed from central London
Not the best transport connections in the city
Where to stay in Greenwich
Hotels
Holiday rentals
East End – Spitalfields and Shoreditch
Where to stay in London for nightlife and a more immersive experience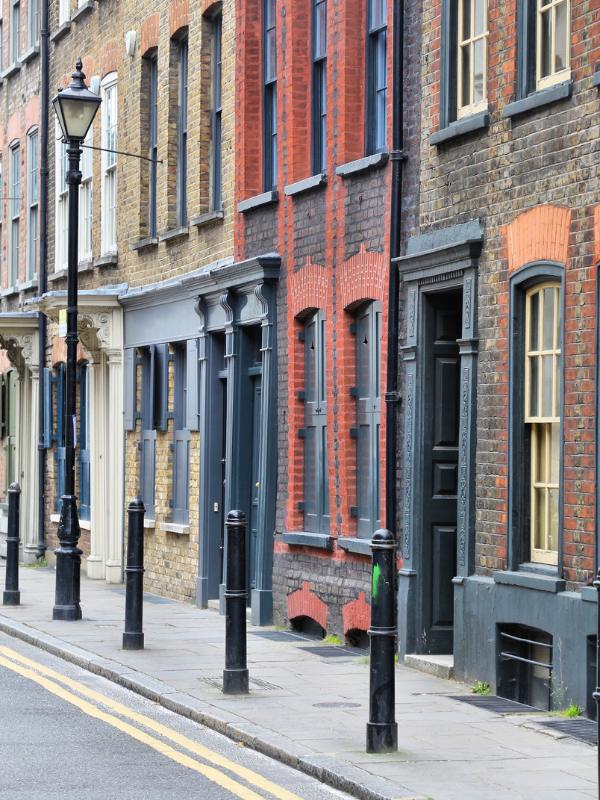 Do you love painting the town red by night (as we say in the UK), shopping for a bargain at local markets or sampling ethnic fare from all over the globe? Then the answer to 'where should I stay in London' might well lie in the East End. For many, this is the true heart of London, and where true cockneys (Londoners) come from.
Decide where to stay in Shoreditch or Spitalfields and you'll have buzzing bars, delicious dining and all sorts of shopping on your doorstep. This area is also pretty close to the Tower Bridge and City of London locale. There's a lot of history in this area too – and some of it's pretty gory!
For an authentic flavour of London, banging nightlife and the best Indian restaurants in Britain (head to Brick Lane), stay in the East End of the capital.
Pros:
Authentic, locals London
Vibrant nightlife, great markets and good value places to stay
Best Indian dining in the city
Cons:
The opposite end of London to some attractions
Some areas can be down-at-heel
Where to stay in Shoreditch
Hotels
Holiday rentals
Camden and Kings Cross
Where to stay in London for a more local vibe. Good for those on a budget, Harry Potter fans, music lovers and an excellent location for catching the Eurostar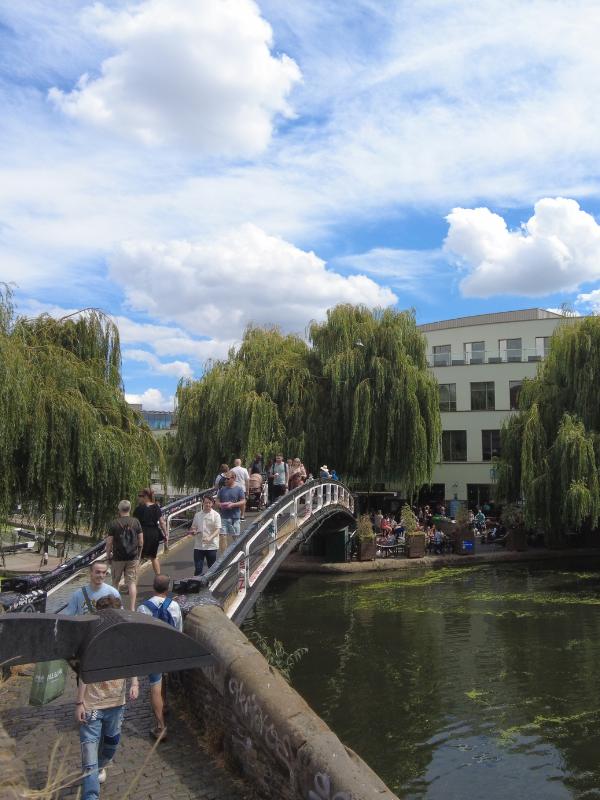 If you want to please a picky teen, then the answer to 'where is the best area to stay in London' could be offbeat Camden. It rivals the East End when it comes to markets and nightlife, and also has the canal close by for a different feel.
For those wondering 'where can I stay in London for cheap, this area can also provide the answer. There's lots of budget places to eat in this neighbourhood too, so you don't need to splash lots of cash to have an awesome time in London. A statue of singer Amy Winehouse can be found here, and she pretty much embodies what this area's all about.
It's an eclectic and often hectic area, with a vast market, lots of live music venues and plenty of colour. If you do fancy some peace and quiet, though, Regent's Canal can provide this, and the park of the same name can be reached by strolling along for a while. London Zoo is also located on the outskirts of Regent's Park. Pretty, refined Primrose Hill is also worth wandering too, not least for stunning city views.
Pros:
Eclectic area by Regent's Canal
Over 1,000 shops and stalls
Very affordable for food and accommodation
Cons:
A bit scruffy in places
Not for lovers of five star luxury
Where to stay in Camden
Hotels
Holiday rentals
Bloomsbury and Fitzrovia
Great area for families, solo travellers, theatre and culture lovers & shoppers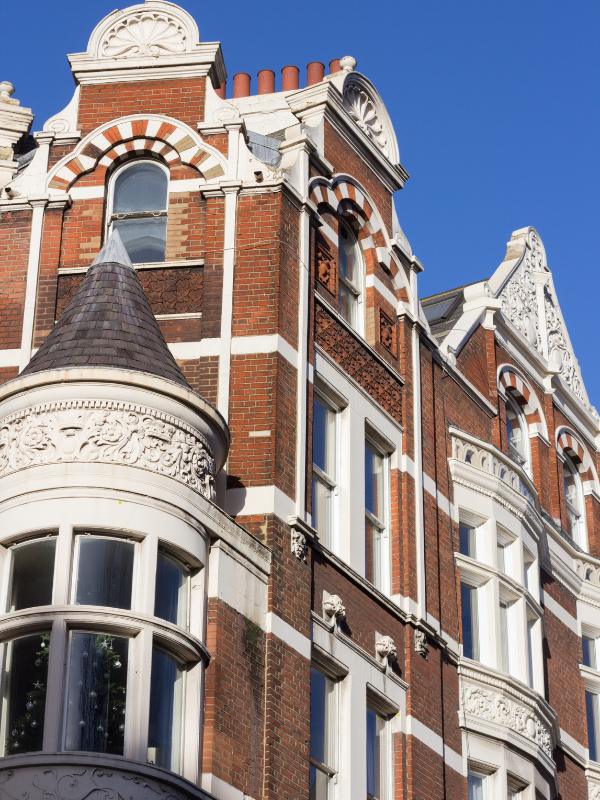 The Fitzrovia and Bloomsbury areas are ideal for families. There's lots of spacious squares, and leafy streets. If you're pondering whether – or where – to stay in Covent Garden, London, this neighbourhood is just to the north. So it's within easy reach of central areas and the theatres and shops of the West End.
Bloomsbury is within reach of many central London attractions and amenities. It's seen as the literary and intellectual capital of the city, and is home to various university buildings and lots of tree-lined squares. Harry Potter fans will also be happy with the fact that Bloomsbury was the publisher J K Rowling finally signed up with!
Fitzrovia is an interesting district, with business headquarters, family homes, apartment blocks, cafes and pubs. This is where it is good to stay in London if you like exploring interesting museums, as there are depositories dedicated to toys, zoology and cartoons here.
Pros:
Historic and literary district
Smart buildings and leafy squares
Within easy reach of central London areas
Cons:
Sedate rather than exciting
No famous hotels as such
Where to stay in Bloomsbury and Fitzrovia
Hotels
Holiday rentals
Mayfair, Marylebone and Oxford Street
Where to stay in London for celebrities, shoppers and lovers of fine dining.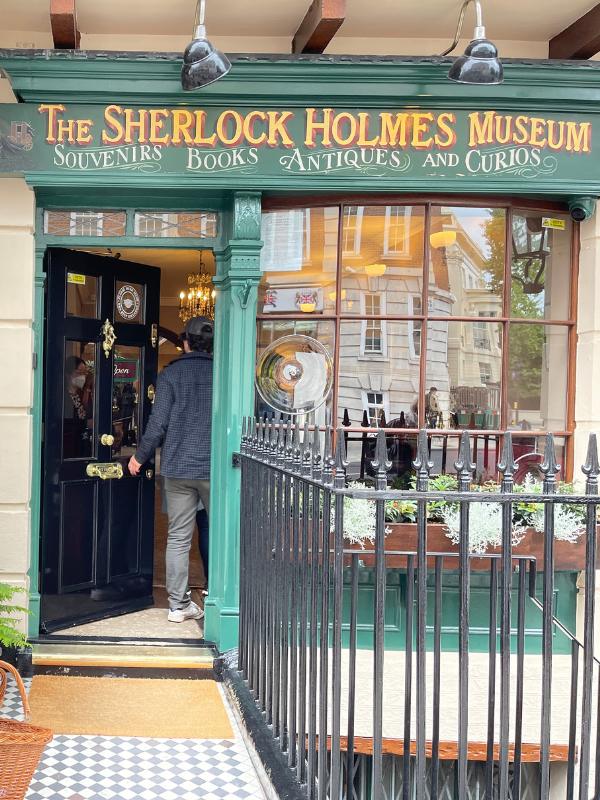 Even if you've never been to London, you're bound to have heard of Mayfair. It's the most exclusive district in the city, and the most-sought after area on the Monopoly board. This part of the capital borders Hyde Park's eastern edge, and is filled with smart hotels, upmarket eateries and elegant townhouses.
So the answer to where do celebrities stay in London is unsurprising. Park Lane and Mayfair. If you want to spot a famous face – or simply live the dream for a few days – then book yourself a bucket-list stay in Mayfair. Or at least pop into one of the properties for a cocktail.
If the purse strings can't quite stretch to a stay on Park Lane, try finding accommodation around the Oxford Street and Marylebone areas. They're close to all the shopping, smart spots and Hyde Park, but tend to be far more affordable.
Pros:
Close to Hyde Park and Oxford Street
Mayfair is the smartest part of London
Luxury hotels and Michelin-starred restaurants abound
Cons:
Limited budget accommodation
No neighbourhood vibe
Where to stay in Mayfair, Marylebone and Oxford Street
Hotels
Holiday rentals
Westminster and St James
Westminster and St James is an excellent option for those who want to see all the sights, enjoy walking and relaxing in beautiful parks and have a little bit of luxury! Perfect location for a weekend break.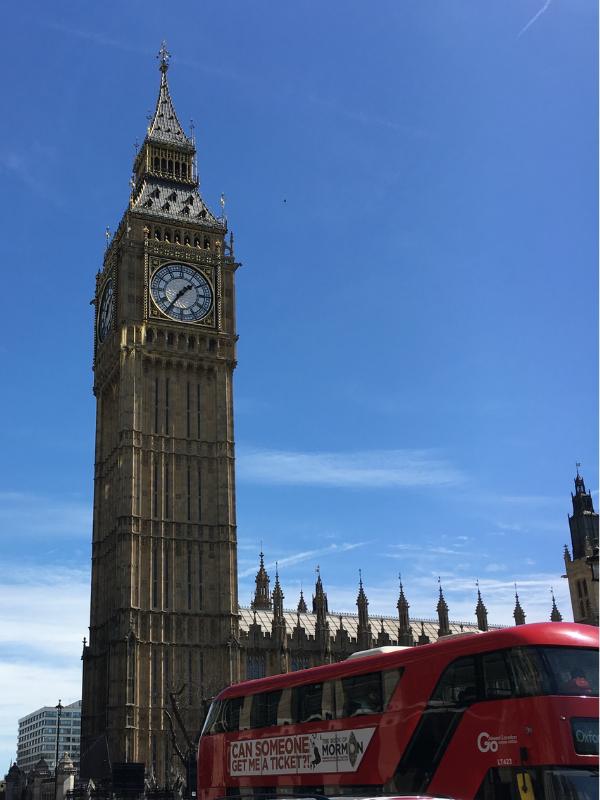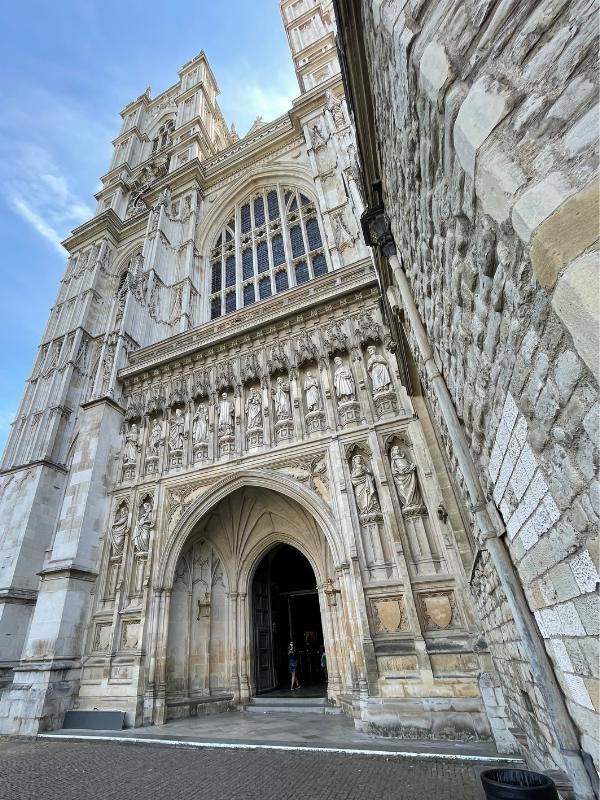 Where is the best place to stay in central London when you're only in town for a couple of nights? Westminster is our recommendation, as you're close to everything. You're also near Victoria rail and coach stations, making this locale ideal for anyone arriving by public transport.
Westminster needs no introduction – it's where you'll find Big Ben, the Houses of Parliament, Westminster Abbey and more. It's right by the river, so you can easily cross a bridge to reach the South Bank, London Eye and so on too.
This part of London is steeped in history – and politics. It's also where you'll find one of the city's finest parks, St James' Park. Green Park adjoins this one, and Buckingham Palace is pretty much between the two.
If you only have a weekend at your disposal and want to see all the top London sights, then Westminster, Victoria, St James' and Pimlico are the areas to head for.
Pros:
Home to Big Ben, the Houses of Parliament and Westminster Abbey
Close to large green spaces and the river
The political and historic heart of London
Cons:
Not the best area for museum lovers
Many hotels aren't that close to the Thames
Where to stay in Westminster and St James
Hotels
Holiday rentals
Soho and Leicester Square
Where to stay in London for shopping and great nightlife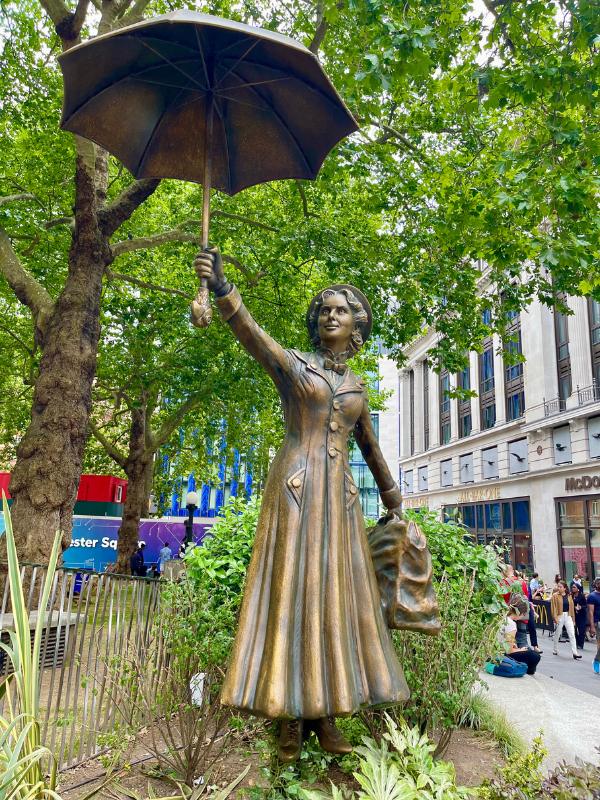 If you were deciding where to stay in London for one night, the Soho area would have to be up there. It's close to Leicester Square, Piccadilly Circus and all the shops of central London. Including those on Carnaby, Bond, Oxford and Regent Streets. So don't head here if you really should cut up your credit cards!
Leicester Square is cinema central – it's where all the big London film premieres take place. This area also borders theatreland. So if you're taking a quick trip to the city to see a show or go shopping, Soho is the place to be. You can also have a phenomenal night out in this district.
From shopping at Liberty, Hamleys and designer boutiques to dining out in Chinatown or taking in a movie, there's so much to do in the Leicester Square and Soho areas. Add to that the proximity to Covent Garden, Mayfair and Fitzrovia and this area really does tick all the right boxes.
Pros:
Close to so many shops, cinemas, dining and theatres
A great area for shopping and nightlife
Chinatown's restaurants serve yummy, affordable food
Cons:
It's busy, busy, busy
Not really many budget options
Where to stay in Soho and Leicester Square
Hotels
Holiday rentals
Notting Hill and Little Venice
Great place to stay in London for couples, shoppers, foodies and Instagrammers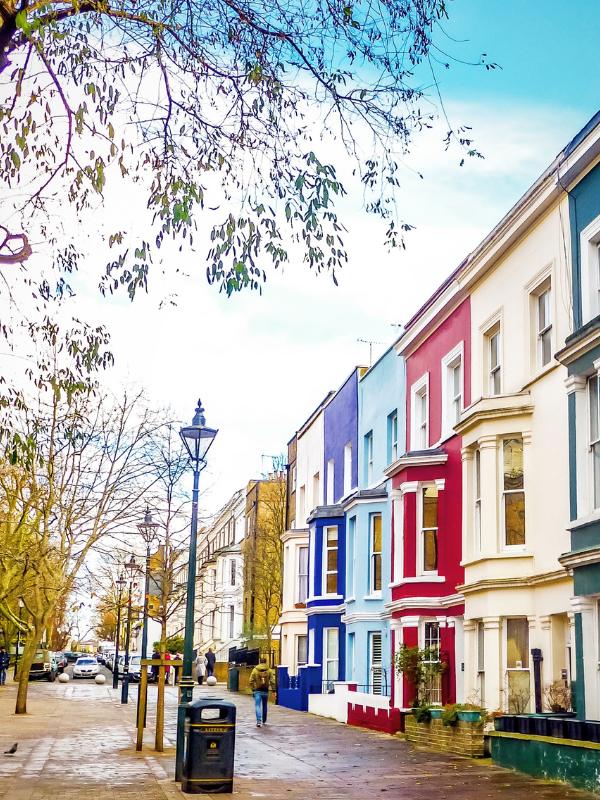 Why is Notting Hill the best area to stay in London for couples? Well English actor Hugh Grant managed to fall in love with both Julia Roberts and Andie MacDowell in this part of London. Once famous for its colourful, multicultural carnival, this area has become seriously gentrified during recent decades.
One of London's most famous thoroughfares and markets can also be found in Notting Hill. Portobello Road's market changes on a daily basis, so you'll never get bored when shopping here. There's also so much street food to sample in this area. The pretty, pastel coloured houses are also very photogenic, and have featured in movies such as Love Actually and Paddington.
Little Venice lies to the east of Notting Hill, with Regent's Park and then Camden Town further to the east. This area is so-called because it's also by the canal, and is a district with a pleasing neighbourhood feel. If you do want to explore the canal on a repeat visit to London, this is a great place to be.
Pros:
Famous for featuring in many movies
Portobello Road market and antique shops
Lots of street food outlets in the area
Cons:
Not so close to London landmarks
Little Venice can get smelly in summer!
Where to stay in Notting Hill and Little Venice
Hotels
Holiday rentals
Where will you stay in London?
We hope this guide to where to stay in London by area has helped you decide where to lay your head during your time in the city.
From hotels in London where celebrities stay or where to stay in Kensington, London to be close to the museums to where do tourists stay in London to see the sights or where to stay near the 02 arena in London or the start of the marathon route, there's so much scope in this huge city!
Staying centrally really can help you to make the most of your time in London. This is exactly why we're recommending these dozen areas.
All are close to attractions you may want to visit and have something unique to offer. Whether that's budget accommodation and cheap eats, key London landmarks or the most romantic parts of the capital.
By using the tube and other London transport to get around, it's easy to see whatever you want to in London from any of these areas. As well as exploring all the hidden delights each has to offer, once you start exploring the streets around your hotel or holiday let.
London Travel Guide & Itinerary Planner Ebook (+ 4 BONUS ebooks)