Everything you need to know to plan and book your visit to the London Eye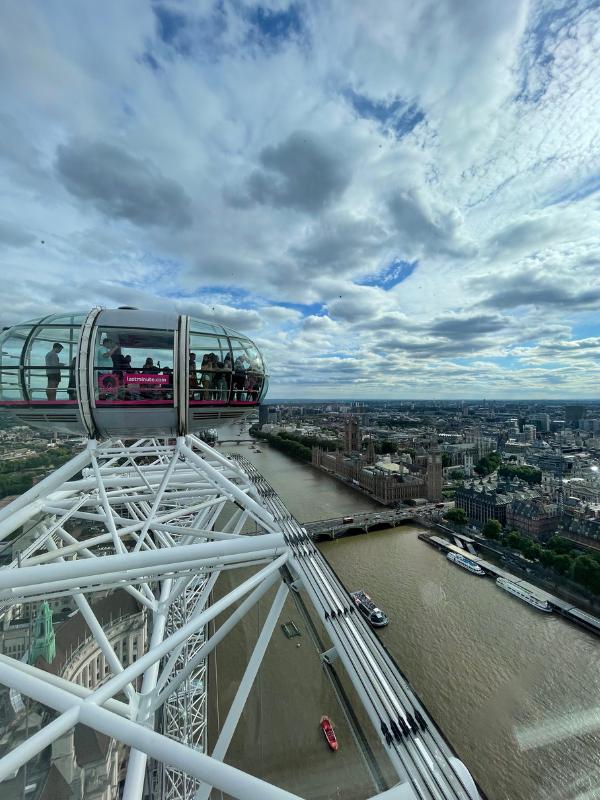 Visiting the London Eye – Tickets + Tours
Nearest Tube station – Waterloo (Bakerloo, Northern, Jubilee and Waterloo & City lines)
How long to set aside for your visit?
Each trip on the London Eye lasts for 30 minutes. Allow at least an hour for boarding, queuing and disembarking, plus extra for travel to and from the site.
---
Tickets
Good to know – The London Eye is included on The Big City Saver Pass (formerly the Merlin Pass)
---
Combi tickets
---
Guided tours
Visiting the London Eye
London Eye Facts and Figures
Over 3.5 million people per year take a ride on the London Eye, and it's one of the most popular paid attractions in the UK.
The London Eye is the fourth-largest big wheel in the world. At 443 feet (or 135 metres) high, it's nowhere near being the city's tallest building. That honour belongs to the Shard, which is 1,004 feet (or 306 metres) high.
The London Eye is a cantilevered wheel. This means it's supported on one side only. Pretty impressive when you know that it weighs 1,000 tonnes, or in excess of 1 million pounds (not sterling, as in mass rather than currency).
The number of pods reflects the number of London Boroughs – 32. The fact that the capsule numbers go up to 33 often confuses people, but number 13 was missed out as it's thought to be unlucky!
Several people have climbed the London Eye including American illusionist David Blaine and British long distance runner Mo Farah.
The London Eye has been used as a restaurant and a rotating nightclub.
You can book a 'Cupid's Pod' on the London Eye. This is a private capsule for two adults only. A box of Hotel Chocolat Pink Champagne Truffles and a bottle of Pommery Rosé Champagne is included. The 30-minute trip is very popular for proposals!
Copycat wheels have appeared in cities worldwide since the Eye opened in 2000, apparently inspired by the design. You can also find a miniature model of the Eye at Legoland Windsor, near London.
The London Eye opened later than planned. It was meant to be up and running in time for the millennium, but didn't open until March 2000. This was due to a technical hitch.
You can see as far as Windsor Castle from your London Eye pod on a clear day in the city, which is 24 miles (or 39 kilometres) away.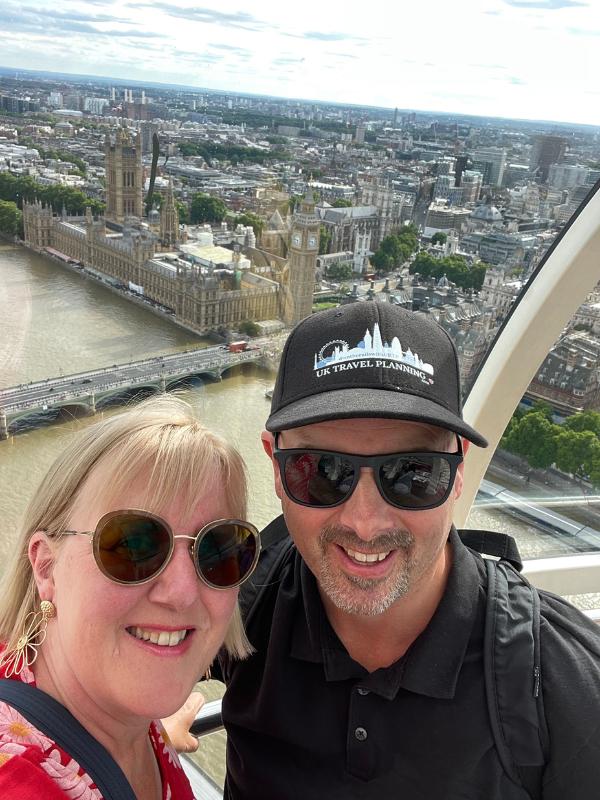 Getting to the London Eye
Tube: The closest tube station to the London Eye is Waterloo in Zone 1. This is on the Bakerloo, Northern, Jubilee and Waterloo & City lines. The Eye is about 5 minute's walk from here. Westminster, Embankment and Charing Cross are also within easy walking distance.
Overground rail: Waterloo and Charing Cross are the closest stations to the London Eye. Waterloo is only 5 minutes away on foot, while Charing Cross is more like 15.
Uber boat: London Eye Pier
Sightseeing bus: The London Eye is on most major London hop-on, hop-off bus routes.
London Eye Opening Times
The London Eye is open daily, except for Christmas Day. Though times vary throughout the year, the Eye opens at 10 am or 11 am and closes at 6 pm or 8.30 pm.
Earlier opening and later closing is more common in summer and at weekends.
When booking your ticket, the available times for the chosen date will show up so you can select the one you want. During January, the Eye often closes for regular maintenance, so do check if you're travelling then.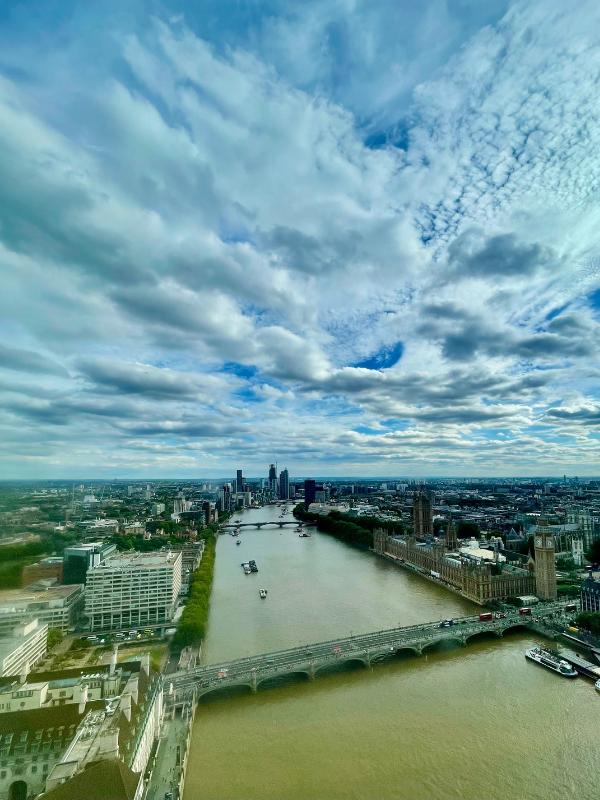 When is the best time to visit the London Eye?
As mentioned above, the London Eye is one of the most popular paid attractions in London. It's thus ever-popular and always busy!
Weekends and the summer season are when to expect the longest queues and biggest crowds in this part of London.
If you can, book your visit between Monday and Friday rather than on Saturday or Sunday.
Booking an early ride is recommended.
What to look for from the London Eye
You can see a number of top London attractions, landmarks and icons from your London Eye pod. As well as the River Thames, of course.
Look out for the Houses of Parliament, Big Ben, Westminster Abbey, Buckingham Palace, the Tower of London, Tower Bridge, St Paul's, The Shard, The Gherkin and the Millenium Bridge – and even Windsor Castle if there are clear skies!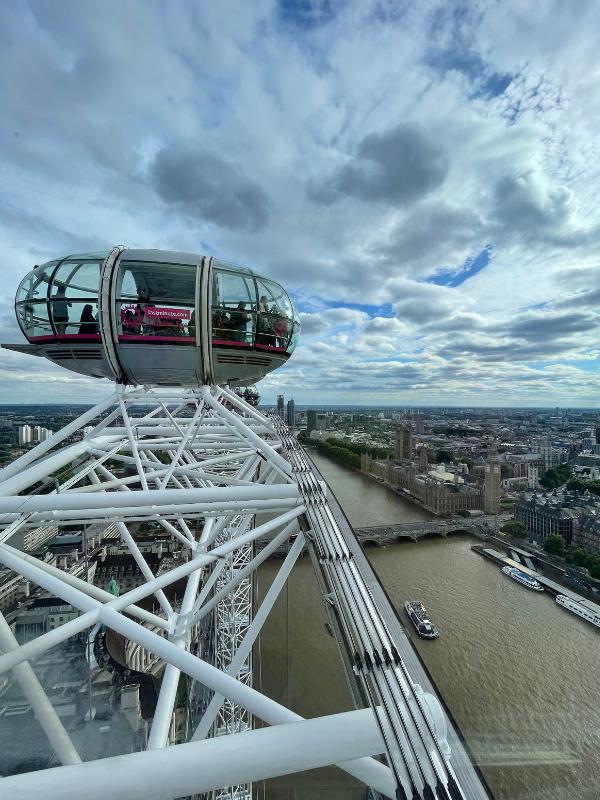 What other London attractions are located near the London Eye?
Westminster, Big Ben and the Houses of Parliament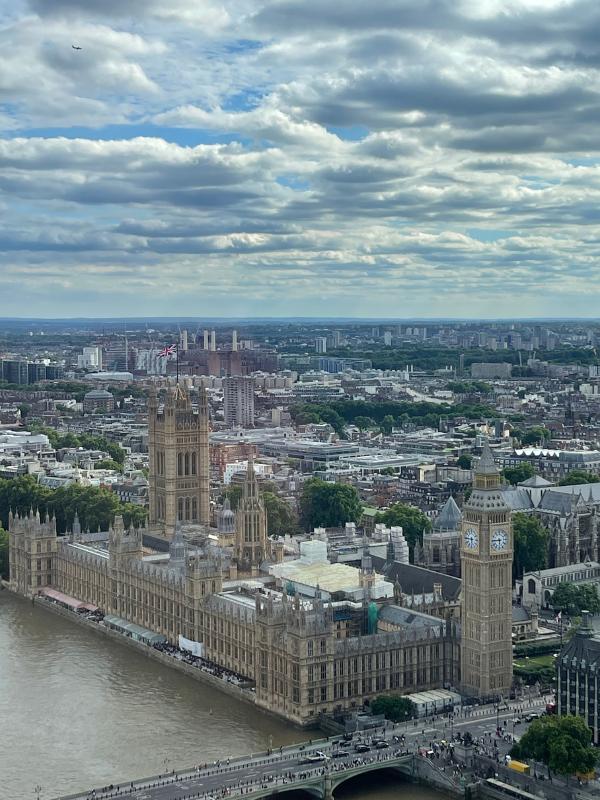 Tips for planning your visit to the London Eye
The best time to visit the London Eye is on a fine, clear day, though this is of course difficult to plan in advance! Clear skies mean you may see as far as Windsor Castle in the distance, way beyond London. There is more of a chance of this in spring or summer, but it can be very busy during summer.
The London Eye is great for families visiting London with kids, who in general are pretty fearless and more likely to be awe-inspired than scared! Fast track tickets are recommended to stop them getting bored. As the trip only lasts for half an hour, there's not really time for them to get restless.
The Eye is an accessible attraction. You'll need to pre-book a slot in advance, which are available for standard sized wheelchairs only. Every disabled visitor is entitled to one free carer ticket. Find out more about London Eye accessibility here.
You're free to take a trip on the London Eye if you're pregnant, though you might want to use the toilet by the ticket office before boarding!
Do buy your tickets in advance to save time and queuing up. We also recommend going for an early slot – or one after 3 pm. This is because the Eye tends to be busiest between 11 am and 3 pm. To avoid the standard queue, it can be worth paying for fast-track boarding, especially at busy times.
The time slot you book is the time that you'll join the queue. You cannot join the queue before your booked slot, so there's little point in arriving too early.
Do make sure you join the right queue! There are three, so it can be confusing. One is to buy tickets, one is for standard ticket holders and the third is for those with fast-track tickets.
Anyone aged 15 or under must come along with an adult aged 18 or over. 16 and 17 year olds can visit the attraction unaccompanied, however.
Don't forget to charge your camera battery so you can snap some selfies! If you have binoculars, do bring those along too for far-reaching views.
Allow time for the London Eye gift shop by the exit, if you want to visit that. You can buy photos here, as well as other souvenirs.
Read more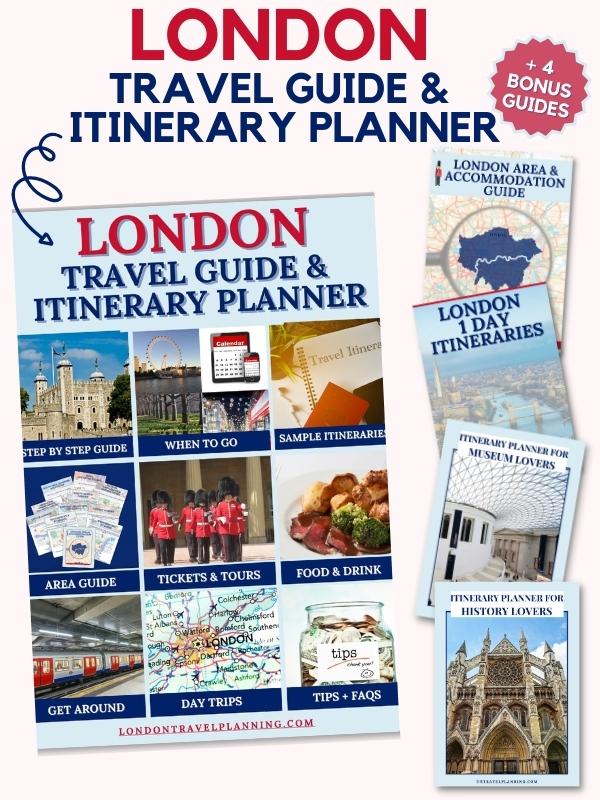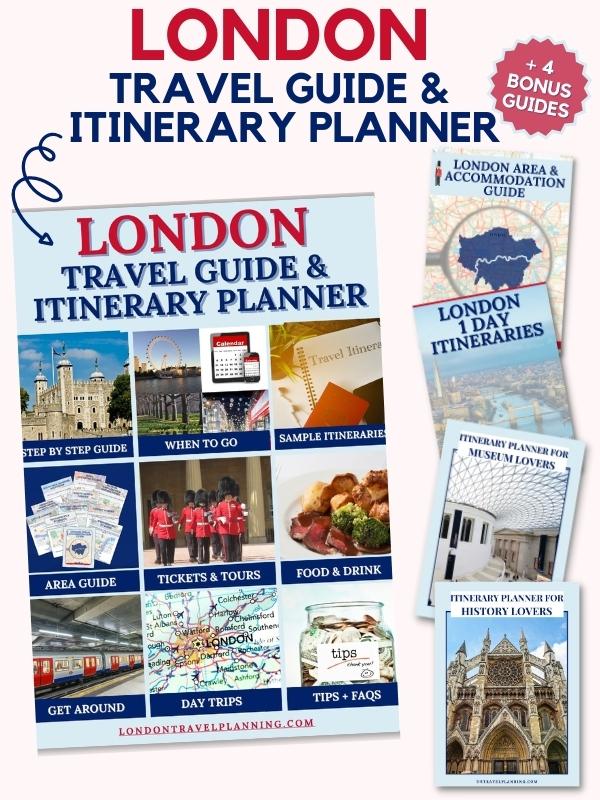 >> CLICK TO FIND OUT MORE ABOUT OUR LONDON TRAVEL GUIDE & ITINERARY PLANNER