If you're planning to visit London, you need to know about the various London tourist passes that are available to buy. While there's no doubt that having one of these may save you time and money, who do you choose between them? Don't stress, because help is at hand!
This guide will take you through each London tourist travel pass and what it has to offer. That way, you can decide which attraction pass or tourist card for London could work best for you – and your plans.
Why buy a pass, rather than purchasing your London tourist attraction tickets separately? Because it will save you time, trust us. And even more importantly, you could up with more cold, hard cash in your pocket. Who wouldn't want that when they're planning to visit one of the world's most expensive and exciting cities?
Simplify and streamline all your sightseeing tickets for London by choosing one of the following passes. Which to choose is ultimately down to you, but we have helped you out here with a few pros, cons and pointers.
The main things to think about are how long each pass lasts for, and how many attractions you can visit. As well as the price, of course. Planning in advance can help hugely here, as it means you can buy the pass that covers precisely what you want to do.
With 90+ attractions included on some passes, we cannot possibly list them all! To see a list of which places are currently covered by each pass, simply click the highlighted links in the table below and within the text. This will take you to the sales page where you can find out all you need to know – without any obligation to buy.
Here are the main London attraction passes you can pick from. But first, let's take a peek at our overall top pick.
Our favourite London sightseeing pass is The London Pass
We love the London Pass because it's easy to use, gets you into almost everywhere you want to go and saves you time and money. The list of activities and attractions included is also second-to-none. It is, in short, the London Pass!
⭐️ Click here to buy your London Pass – Enter code UKLP5 at checkout for an exclusive 5% discount off the cost of your pass
Our Top 3 Picks: Best London passes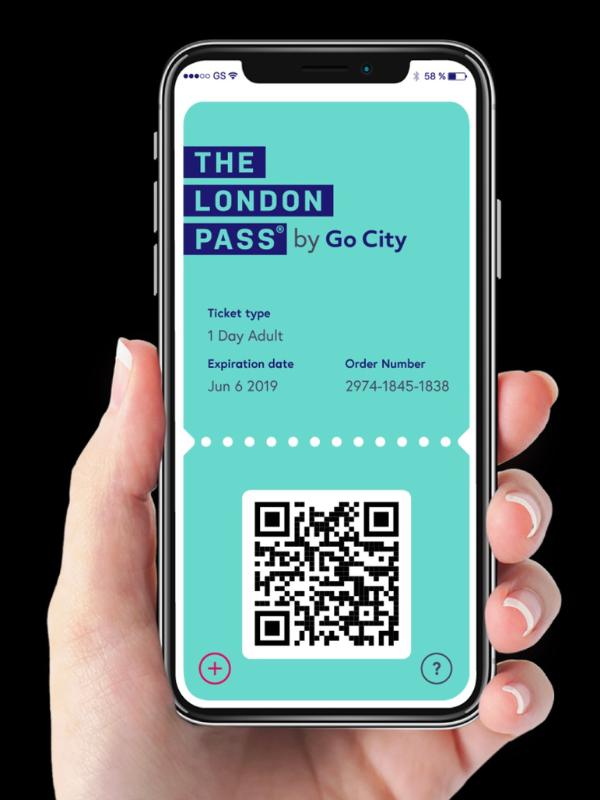 LONDON PASS
✔️ 90+ attractions
✔️ 1 – 7 or 10 days pass
✔️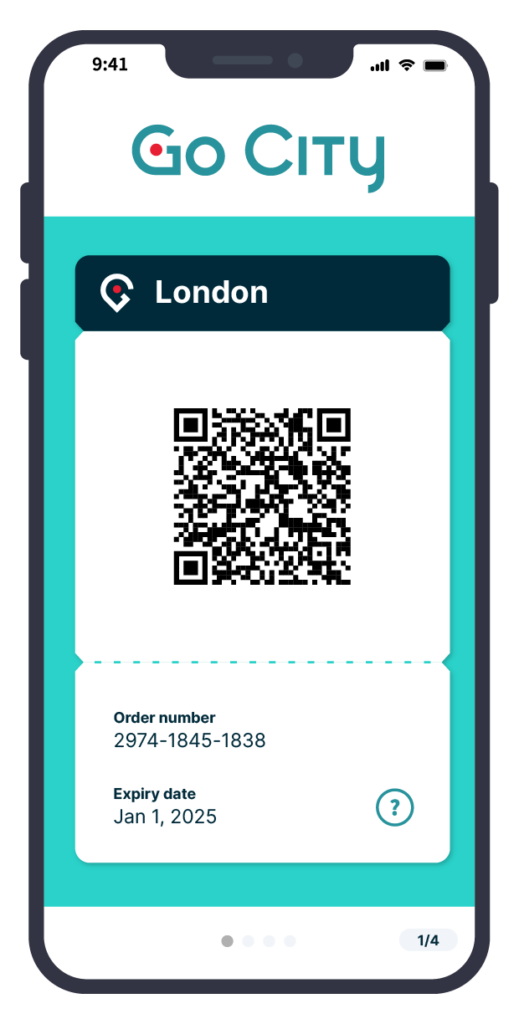 GO CITY EXPLORER PASS
✔️ 80+ attractions
✔️ Choose 2- 7 attractions
✔️ Valid for 2 months after activation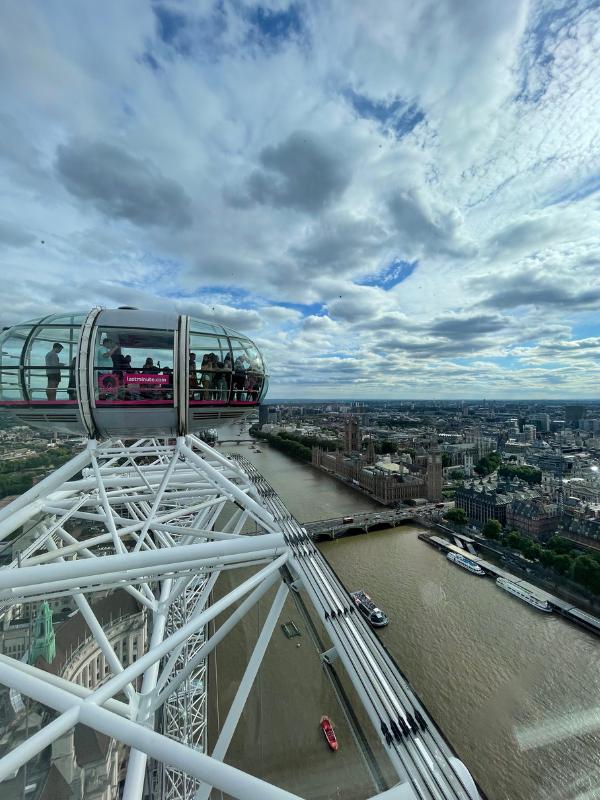 BIG CITY SAVER
✔️ Best for the London Eye
✔️ Includes family attractions like Madame Tussauds
✔️ Valid 90 days
London Tourist Passes comparison chart
For quick reference, here's an at-a-glance guide to the top three London tour passes your hard-earned money can buy.
Name
Duration
Attractions
Buy
The London Pass
1 – 7 or 10 days
90+
BUY
Go City Explorer Pass
2-7 attractions
(2 months)
80+
BUY
Big City Saver (Merlin Pass)
2, 3 or 5 attractions
(90 days)
6
BUY
The 3 Top London Travel Passes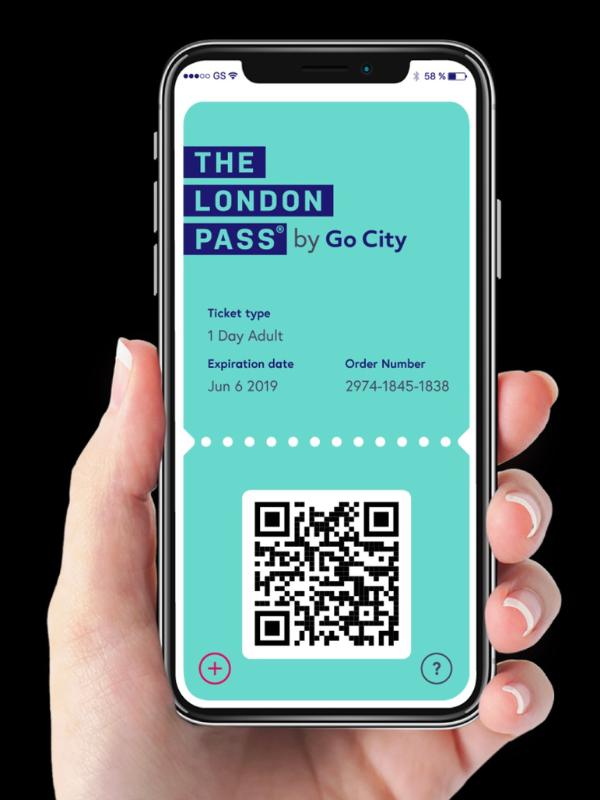 Best overall
The London Pass is the most popular London tourist attractions pass of all. It's available for durations of between one and seven days, or 10 days. Holders get entry to over 90 London attractions, so there's no chance of getting bored or stuck for somewhere to go. Even during wet weather – which in London can happen pretty often!
Entry to so many of London's biggest attractions is covered by the London Pass. As more than 90 sites are included, there are also some spots that are more off the beaten tourist path too. Use your pass to explore the historic and iconic Tower of London, for example, or to take a trip on Regent's Canal.
The London Pass for the tourist can be digitally stored on your smartphone. There's also a user-friendly app. You can even buy a London Pass just before heading out sightseeing, as it can be delivered electronically straightaway.
Pass pluses:
90+ top attractions included
1, 2, 3, 4, 5, 6, 7 or 10 day durations
Big-hitting tourist sites and hidden gems
Pass minuses:
Shorter durations aren't as good value for money
To find out more, read our complete London Pass guide here
Click to purchase the London Pass
Best for a longer duration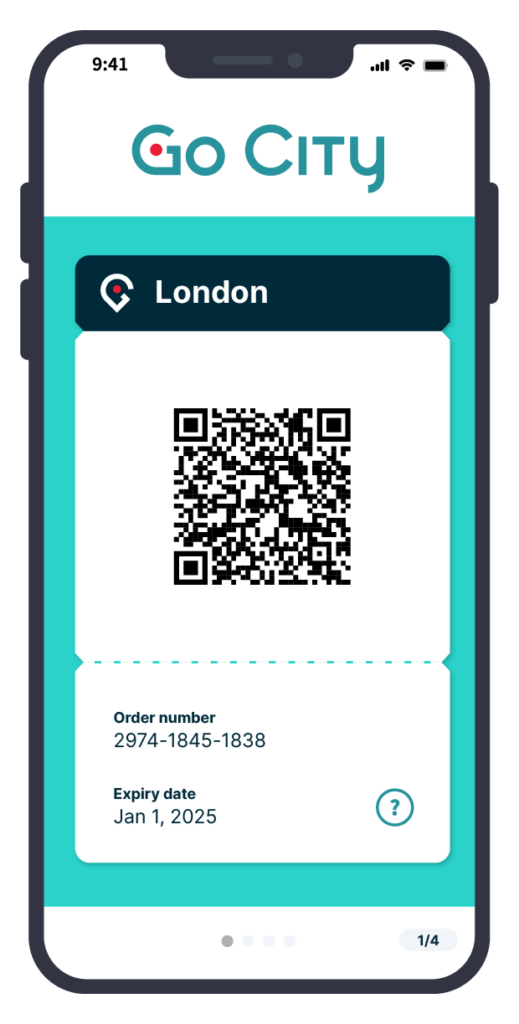 The first alternative London sightseeing pass to think about is the Go City Explorer Pass. This one works according to how many attractions you want to visit, rather than how many days you'd like it to be valid for. So it's kind of the other way round to the London Pass.
This one's a good idea if you know where you want to go – but aren't sure when. It's valid for two months, giving you plenty of time to see the UK capital fully. You can buy these as London tour attractions packages for between two and seven places to visit.
After buying a Go City Explorer Pass you can print it, or store it electronically. It's valid for two years, then two months following activation. You can access useful information about opening times and so on via the digital guide.
Pass pluses:
80+ attractions to pick from
Valid for 2 months after activation
You can use it anytime within 2 years of purchase
Pass minuses:
No option for visiting more than 7 attractions
Best for the London Eye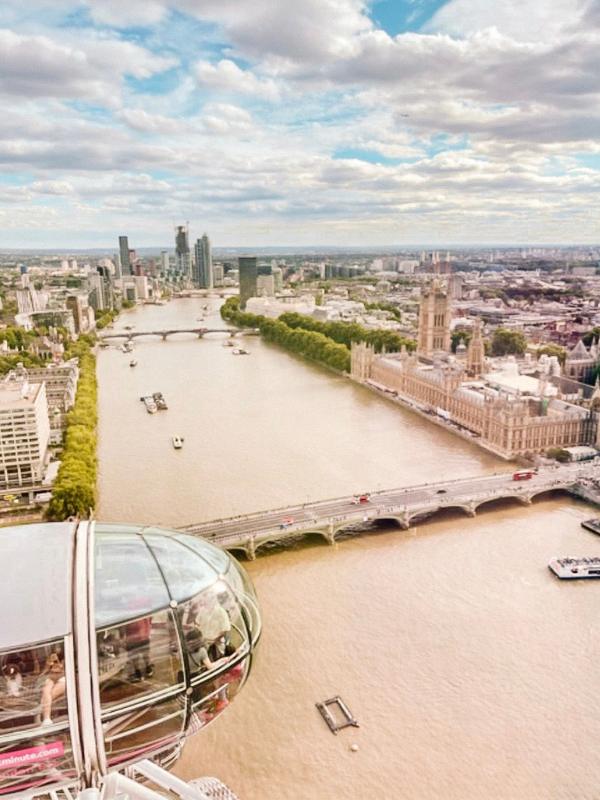 The Big City Saver Pass was formerly known as the Merlin's Magical London Pass. It's valid for 90 days, so even longer than the Go City option. This means you can use these London tourist ticket deals for longer, so it can be good for those who are, for instance, studying or working in the capital for a while.
The downside is that you have to set the date for visiting your first attraction when purchasing this pass. You can reschedule, but it's not simply activated on the initial use like other passes. This is also more of a one for family attractions like Madame Tussaud's, the aquarium and London Dungeon than places like the Tower of London.
In fact only six attractions can be included when you buy the Big City Saver Pass, but it might be the best London sightseeing pass if that's where you want to go anyway!
Pass pluses:
Good for some family attractions
Pass minuses:
You have to choose the date of your first visit
Only 6 London attractions covered
Higher child prices than others
Best for a day in Greenwich
Though it's not comparable to the other three London tourist passes featured in this guide, we couldn't leave out one for a favourite part of the city! If you're planning a day in Greenwich during your time in London, then you really need to get hold of a Royal Museums Greenwich Day Pass.
This pass gains you entry to two of the area's biggest sights – the Cutty Sark tea clipper ship and the Royal Observatory. The latter sets the time for the entire planet, and you can see the famous Meridian Line here. In fact you can even stand with one foot in each hemisphere!
Buy the Royal Museums Greenwich Day Pass and you can also visit the National Maritime Museum and Queen's House. Other awesome things to do in Greenwich include shopping at the fabulous market, seeing the O2 arena, deer-spotting in Greenwich Park and much more. So it's a part of London that's well worth visiting.
Other London Travel Passes
While looking for London tour passes you may come across mentions of other types. We've done the homework here so you don't have to, and can confirm that the three passes named above are the main ones to worry about.
As mentioned above, the Big City Saver Pass was formerly known as Merlin's Magical London Pass. Or simply the Merlin Pass for short. So if you come across that one, its name has now been changed. Though it's still supplied by Merlin Entertainments.
You may also see the iVenture Card for London mentioned here and there. We've checked this one out, and it's no longer offered as an option for London. Though you can visit other cities in Europe, the US, Asia, Africa and Australia with iVenture passes!
London City Pass FAQs
Is there a London attraction pass?
There are three great London tour pass options to choose from.
The London Pass offers you entry into 90+ top attractions over a 1, 2, 3, 4, 5, 6, 7 or 10 day period.
The third option is a Big City Saver Pass. This is a Merlin Pass covering up to 6 attractions, and it lasts for 90 days.
Is there a day pass in London?
If you want a city card for London that gives you access to attractions, you can buy a London Pass for one day.
A Big City Saver Pass or a Go City London Explorer Pass could also be used if you want to visit two or more sites in one day.
Otherwise, you can buy day passes for London Transport, but they don't get you into any attractions.
What is the difference between a London Pass and an Oyster Card?
An Oyster Card is purely for transport, while a London Pass is a sightseeing pass.
The Oyster Card will not get you into any attractions, and a London Pass does not cover your travel around the city.
Buy a London Pass to pre-pay for visiting top London tourist attractions, or purchase an Oyster Card to use only as payment for public transport.
Which London Sightseeing Pass is Right for You?
With only three major players in the market, we hope you'll agree that it's not too tricky to choose the right London tourist pass for your visit.
Buying any of these three London tourist passes in advance covers the price of your London attraction tickets included in the pass, so it's a great way to budget before spending time in an expensive city.
While we can wholly recommend the London Pass based on personal experience, which pass is right for you may differ. The Big City Saver Pass can be good for families, and, unlike others, it also includes the London Eye. There are only six attractions to pick from, however.
The other option is the Go City Explorer Pass, which includes almost as many attractions as the London Pass. This one is valid for two months, so it does give you longer to use it than the London Pass. You'll have to do more planning with this one, though, to make sure you buy a pass for the number of attractions you want to visit.
Whichever you go for, buying London tickets for attractions in this way can save you money. It can also help you with budgeting and planning for your trip. Once you have it, it will also save you time once you arrive in one of the most exciting cities on earth.
Enjoy your trip!
London Travel Guide & Itinerary Planner Ebook (+ 4 BONUS ebooks)