If you want to head over to the UK capital, then you need to know how much to budget for what might be the first of many visits – or a once-in-a-lifetime trip. London has a reputation for being costly – so how much does it cost to go to London?
When you're wondering how much does it cost to travel in London, this guide is here to help. We are from the UK ourselves, and have visited the capital many times over the years. So we're very familiar with the prices of transport, food, entertainment and more in London.
Want a quick answer? We recommend budgeting around £105 plus (about $130 in US dollars) per day, per person, after paying to get there. You can of course spend a lot more, or a little less, but our recent trip revealed this figure to be a good starting point.
Of course the first thing you need to budget for when heading to London is getting there, so don't forget to add that on top. Clearly we cannot cover that within this guide, as costs vary so much according to season, mode of transport and of course your starting point. But a simple online search should soon show up prices for the dates you want.
Harder to work out when planning a trip to London is how much spending money you'll need while you're there. Again how much you'll spend on a trip to London, England can vary widely, but we are here to give you some guidance in that direction!
Read on to find out all about London prices, plus top tips to help you make the most of every penny!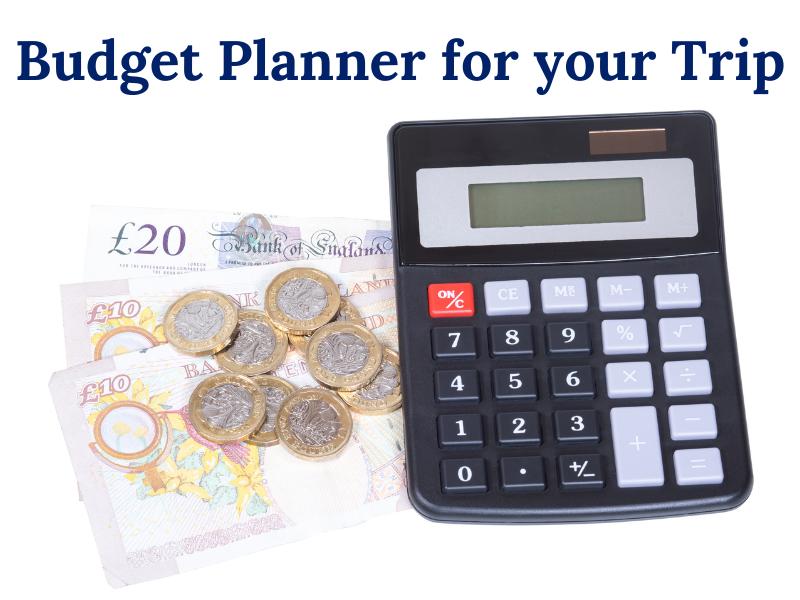 London costs by category
London accommodation prices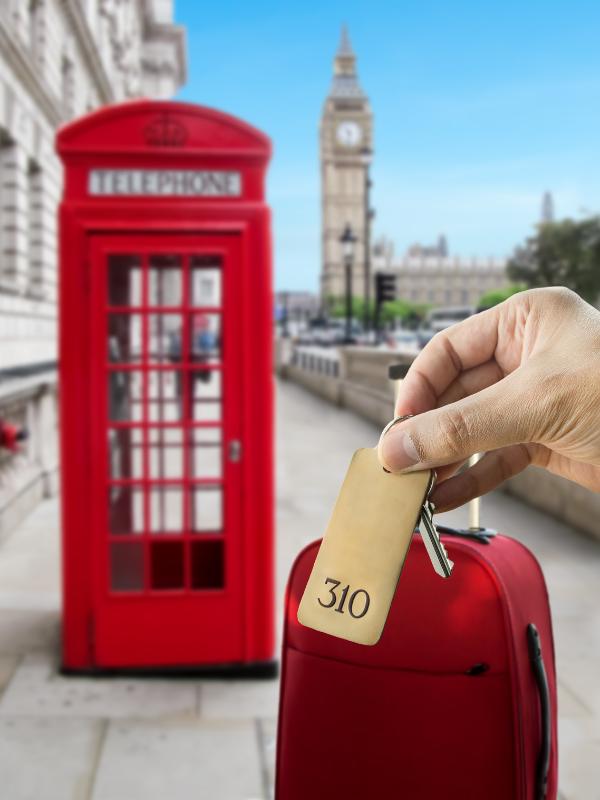 Budget from £75 per person, per night (based on 2 sharing a room)
A 3-star hotel in Zone 1 costs from around £150 per room per night
We recommend budgeting for your London accommodation at the same time as working out the cost of your transport to London. You'll probably be paying for it then anyway, and that ensures you'll have a roof over your head for the duration of your stay in London.
Though you may be tempted to stay further from the city centre to cut costs, we have one word of advice here. Don't! By staying centrally you can save heaps on transport, and time is also on your side. Anywhere in zone one is a good bet: you don't have to book into a five-star Mayfair hotel.
Outside of peak times such as summer and Christmas, a night at a three-star hotel in London in zone one can cost from around £150 per night. This is per room rather than per person, so two adults would pay £75 per night each for accommodation in this case
Prices can rise steeply during periods of high demand. For the most luxurious London properties, room rates can cost thousands of pounds per night. So it's really down to you and what you're prepared to spend.
Read – Where to stay in London: area and accommodation guide
London food prices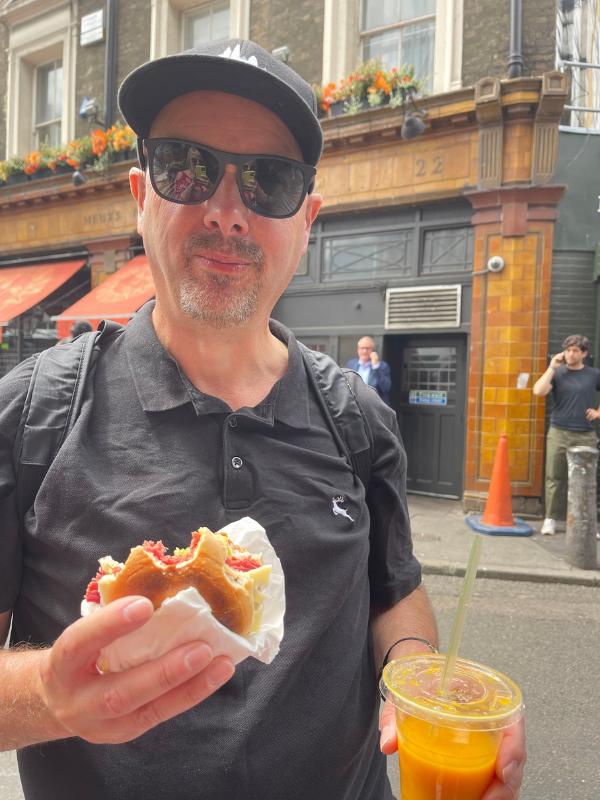 Budget from £10 per day, per person (based on buying supermarket food).
Breakfast, lunch and dinner at a cafe or restaurant costs from about £10 per main course, but you can save money by buying food from the supermarkets scattered across the city.
The price of food is another factor that's subject to vast variations. You could spend hundreds of pounds per day, per person on eating out at upmarket restaurants. Or you could live solely on food bought in supermarkets and spend as little as £10 per day.
In reality, most people are going to be somewhere between these two extremes. Breakfast may be included with your hotel's room rate, or you may need to pay separately for it. If you do want to dine at the hotel each morning, it's best to pay for a bed and breakfast rate when booking your accommodation. Then that cost is taken care of in advance.
Each meal eaten at a cafe or restaurant is likely to cost £10 upwards per main course. Plus any starters, desserts, sides and drinks. For dinner, the figure is closer to £20 upwards.
You can save a lot of cash by eating out just once per day. And if you want to eat somewhere fancy, set lunch menus often offer far better value for money than an a la carte dinner menu. For your other meals and snacks, you can simply pick up sandwiches and other items on the go – there are great value supermarkets such as Sainsbury's and Tesco all over the capital.
Eating in areas abundant in ethnic restaurants – such as Chinatown near Leicester Square or Brick Lane in East London – can also save you money. You may also enjoy the more authentic experience. Try asking hotel staff where they recommend if you want to eat like a local.
Another great place to eat is at a food market like Borough Market. Prices aren't always cheap, so do shop around between stalls!
London transport prices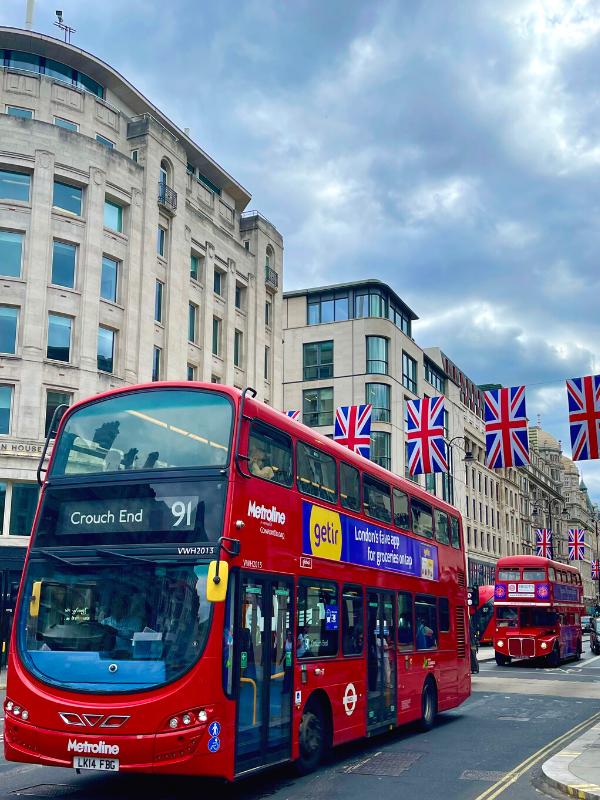 Budget from £5 per day, per person (based on 2 zone 1 tube trips per day), plus the cost of getting to your hotel.
Adult single fares within zone 1 cost £2.50, and a tube ticket from Heathrow to central London costs £5.50. Save cash by walking as much as you can and visiting attractions in the same area on the same day.
London is a big, sprawling city – which is why we recommend staying in zone 1 to save on time and travel costs. In some cases you can walk between areas and attractions: Covent Garden isn't very far from Leicester Square and Piccadilly Circus, for example, or you could walk from Knightsbridge to Oxford Street via Hyde Park. Westminster isn't far from the South Bank and London Eye. And so on.
Planning your itinerary can thus pay dividends when it comes to saving time and money. Visiting attractions in the same area can save a lot on transport costs – as can walking.
At the time of writing (December 2022), a single adult fare within zone 1 costs £2.50 when paying by Oyster or contactless card. This is better value for money the further within the zone you travel. Some stations are very close together, so always consider whether you could walk if you want to save cash!
The other cost to factor in is getting from the airport into London. Taxis are very expensive. There are express services for Heathrow, Gatwick and Stansted.
The cheapest option – if you arrive at Heathrow as many international travellers do – is to take the Piccadilly Line tube. This takes around an hour to reach central London and the current cost is £5.50 via contactless or Oyster card.
London attraction prices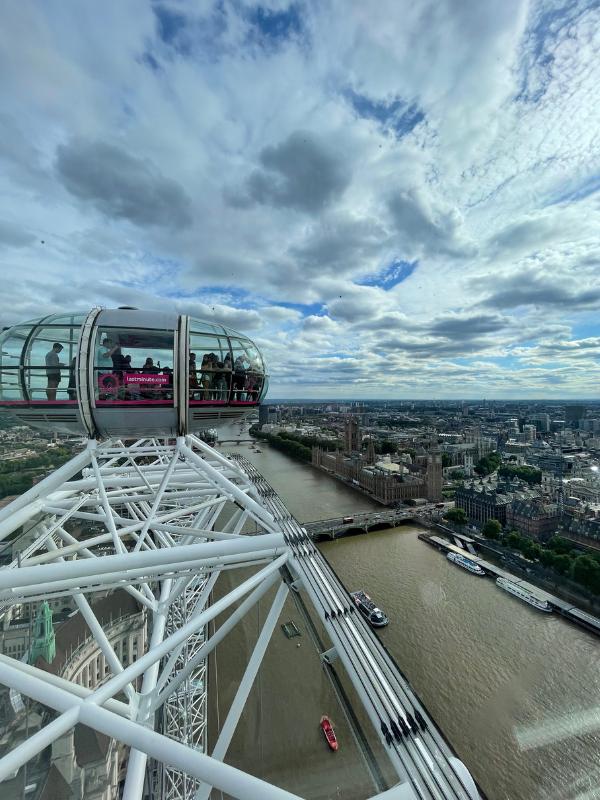 Budget from free to hundreds of pounds per day (based on what you want to do).
London attraction prices vary a lot. Exploring areas and visiting museums and parks is free, however. As a guide, a London Eye ticket costs from £32.50 per person.
So how much does it cost to go on the London Eye, and other big city attractions? Costs vary hugely, and what you spend on these is a matter of personal preference as well as budget.
Perhaps surprisingly for such a touristy city, London has a lot of free attractions. Its public parks and museums could keep you occupied for days, and are free to enter. Even watching the Changing of the Guard or seeing the Christmas lights is free (unless you book a guided tour).
Entry to the Tower of London costs around £30 per adult, or pay £32.50 for a trip on the London Eye. Our top tip regarding London attractions is to book these before you go via GetYourGuide. Then what you want to do is all paid for, ensuring you don't miss out! They don't cost any extra, and you can cancel up to 24 hours before for a full refund.
Click here to book London attraction tickets in advance
London entertainment prices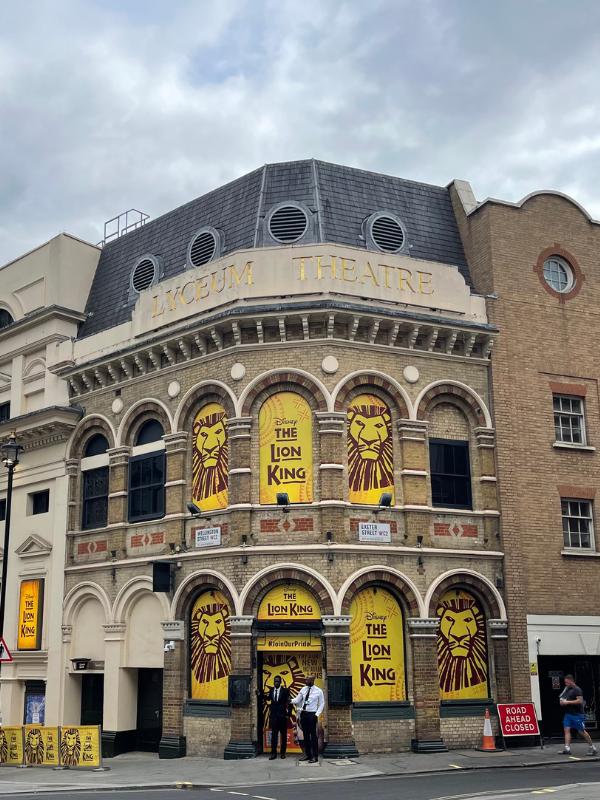 Budget anything from nothing to tens or hundreds of pounds per day.
Drinks cost from £5 upwards in London pubs, while a cinema ticket will set you back about £12 plus.
If you want to paint London town red by night, then 'guv it's gonna cost ya' as they say in these parts. A pint of lager will cost from £5 upwards, and a glass of wine more. Cocktails are a lot more expensive.
Cinema tickets will cost you around £12 to £15 or more. If you want to see a show in London, book as early as you can for the cheapest seats. Again, this also means the cost is taken care of before you go.
Budget planning for London – The verdict
The best way to plan your London spending is to book and pay for what you can before you go. So once getting there is taken care of, book your accommodation and your attractions tickets before you arrive.
This way all you'll need to budget for is the day-to-day costs of food, transport and entertainment. What these cost varies widely, as with hotels, but here's a brief rundown for your reference:
Accommodation – Book before you go and budget from £75 per person per night.
Food – Budget from £10 per day plus..
Transport – Budget about £5 per day plus one return tube trip within zone 1.
Attractions – Book before you go and budget about £30 per major attraction.
Entertainment – Budget as much per day as you think you'll need.
What to pay in advance
Accommodation + attraction tickets – from about £90 per day for both (minimum based on sharing a 3-star hotel room and doing one paid attraction every other day).
What to pay for in London
Food + transport + entertainment – from about £15 per day for all three (minimum based on supermarket food, one return tube trip per day and NO entertainment).
Total cost per day
Accommodation + food + transport + attractions + entertainment = £105 per day minimum per person – up to as much as you can afford!
10 top tips for saving money in London
Book a central hotel in zone 1
Walk as much as you can each day
Take the tube from Heathrow into central London
Visit attractions that are close together on the same day
Eat out at food markets or in ethnic areas rather than expensive hotel restaurants
Buy as much food as you can in the supermarkets all over London and dine out less
Book and pay for accommodation and attraction tickets before you go so you don't miss out and can budget more easily (consider purchasing the London Pass)
Allow more money than you think you'll need – you may only visit once in a lifetime and prices are always rising
Don't forget to factor in any gifts, souvenirs or special items you want to buy for friends and family – or yourself
The cost of going to London – Final word
There's no doubt about it – London is a pricey city. But it IS so worth it! Plan in advance and you really can save so much time and money.
Don't forget that London's fine parks and world-class museums are free to enter – and wandering around seeing the sights costs nothing. Even iconic events like the Changing of the Guard are free to the public – and there's no charge for gazing at the London Eye, Buckingham Palace or Tower Bridge either!
London Travel Guide & Itinerary Planner Ebook (+ 4 BONUS ebooks)